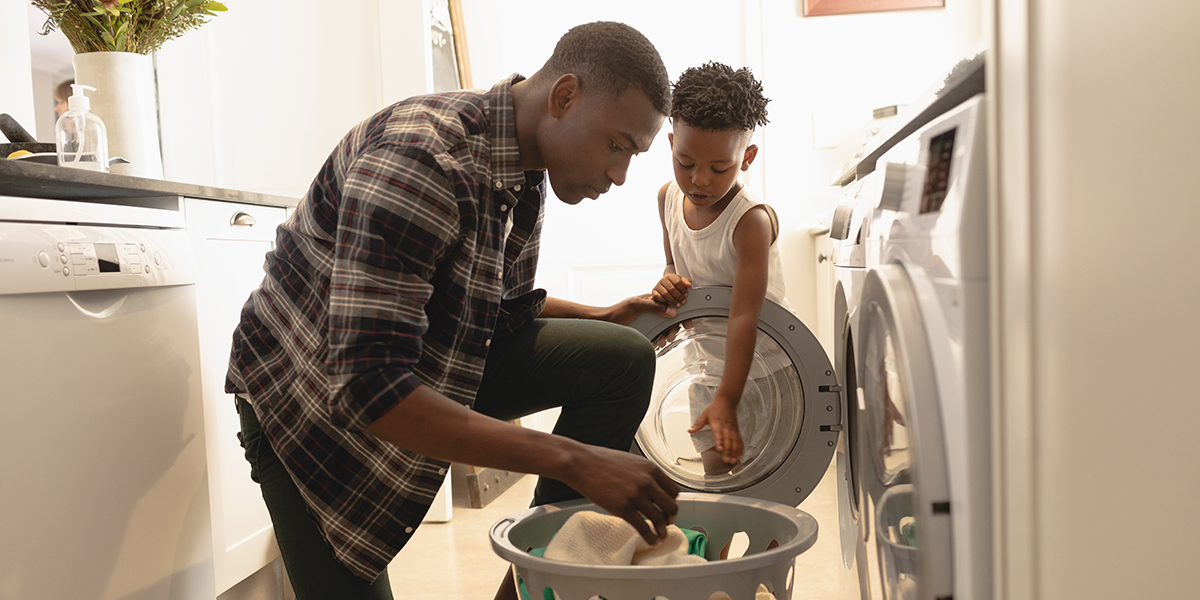 Heat Pump Clothes Dryers
August 19, 2022
Clothes dryers use a significant amount of energy—enough to represent a significant portion of residential energy use. Most homes still use conventional dryers, which are reliable but relatively inefficient. Heat pump clothes dryers, which use heat pump technology to dry clothes instead of electric resistance coils, can potentially save energy in both single– and multifamily homes. But do heat pump dryers have a place in energy efficiency programs?
Field study: Heat pump clothes dryers save energy
Slipstream conducted a study for the Minnesota Department of Commerce to look at two main factors:
The energy savings of replacing full-size clothes dryers in single-family homes
Whether heat pump dryers could be considered in multifamily new construction, based on interviews with developers and other stakeholders
In the field study, we ran bench tests in 11 Minnesota households to measure the energy use of a full-size hybrid heat pump clothes dryer compared to a pre-existing conventional dryer. We also determined the energy savings of a full-size hybrid dryer with a compact heat pump dryer, as compact dryers represent most of the heat pump dryers on the market today.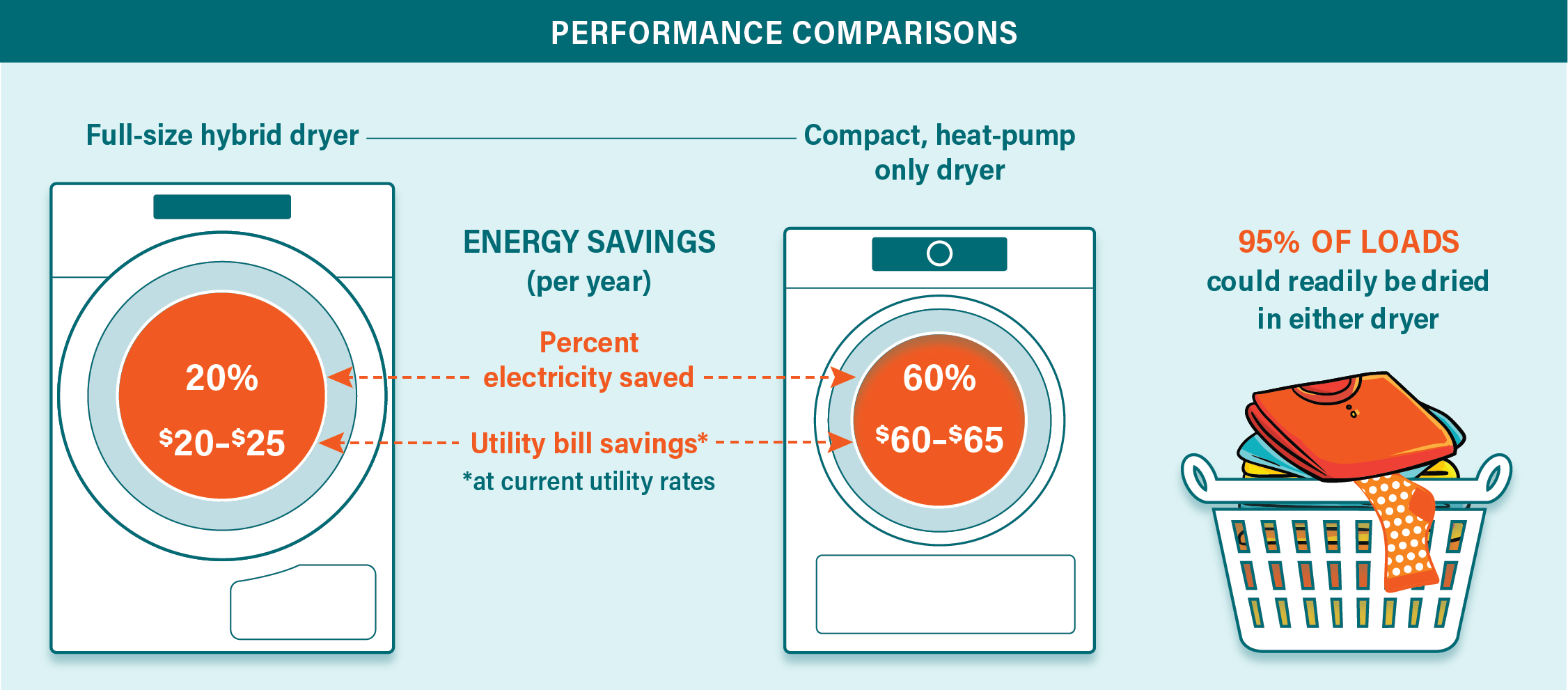 Our findings include:
The high upfront cost of upgrading to a heat pump dryer is a significant barrier to adoption. In addition, almost all the models available are in a compact size that's unfamiliar to most American users. Programs will need to address the upfront cost with incentives and increase awareness among consumers.
Our data found an average energy savings of 20 percent for a full-size hybrid dryer over a conventional dryer. What's more, a compact heat pump clothes dryer can achieve 60 percent energy savings over a conventional dryer.
Consumers may be concerned that they can't fit all their laundry in a compact dryer. However, our study found that a compact dryer can accommodate 95 percent of loads dried in full-size dryers.
For multifamily new construction, our interviews suggest that more awareness among developers could lead to energy savings, as installing compact heat pump dryers in new multifamily buildings would have benefits beyond energy savings. For example, the dryers' ventless design would cut down on the costs of installing venting in every unit.
Learn more about the Minnesota study in our full report:
Webinar: Hear a summary of the heat pump clothes dryer study
In May 2021, we presented findings from the Minnesota field study in a webinar entitled Heat Pump Clothes Dryers — Minnesota Field and Consumer Research Findings.
The webinar summarizes the findings and covers:
The landscape of residential clothes dryer products and different types of heat pump dryers
Pros and cons of heat pump clothes dryers for consumers
How laundry habits affect clothes-drying energy consumption
Energy savings from heat pump clothes dryers
The potential role of ventless heat pump clothes dryers in multifamily new construction
Sign up for a free account at Slipstream's Continuing Education learning portal to view the full recording of the webinar.