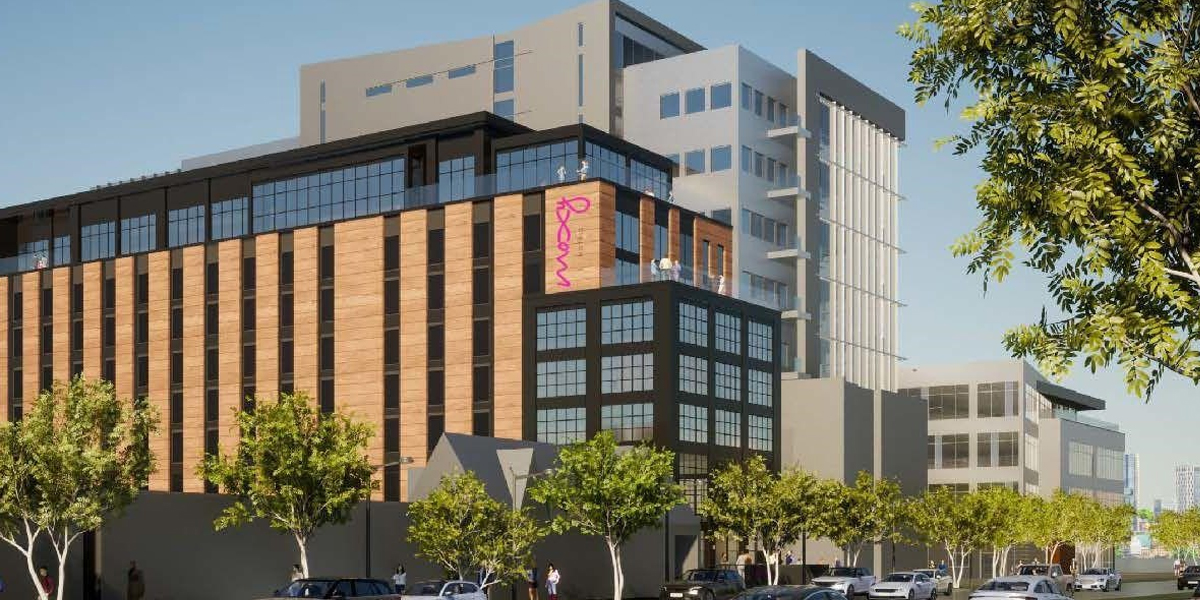 Wisconsin Passes New C-PACE Law to Expand Sustainability Efforts
Pictured: A $3.5 million C-PACE financing project, the Moxy Hotel. The annual estimated savings is $170,060. Improvements: Building Envelope, Roof, Wall and Window Upgrades, Interior Lighting Upgrades, HVAC Upgrade (VRF), Low Flow Fixtures, DHW Heater​
Senator Robert Cowles (R-Green Bay) and Representative Jeremy Thiesfeldt (R-Fond du Lac) strengthened Wisconsin's academy with the new C-PACE Bill: 2021 Senate Bill 692. Governor Tony Evers officially signed the bill into law on March 11, 2022 as 2021 Wisconsin Act 175.
Local governments constantly try to find ways to partner with local businesses to promote economic development in their region. However, C-PACE provides one of the most effective paths to economic development with no risk to local taxpayers.
"With the changes in Act 175, we can help to attach private financing for more beneficial projects to the property, not the person, helping to close more financing gaps and promote more cost-saving energy efficiency and alternative energy improvements, better preparation for severe weather events, and more EV charging station infrastructure which can drive consumers to local establishments," says Senator Cowles.
What is Commercial PACE?
C-PACE financing allows a private property owner of a commercial, industrial, agricultural, health care, or multi-dwelling building to finance certain improvements such as renewable energy applications and energy or water efficiency improvements. The loan attaches to the parcel, not to an individual. This makes it easier to transfer financing between owners should a property be sold before the loan is paid off, which results in a lower default rate. C-PACE uses private contractors and private financiers, it just attaches the financing differently than traditional loans.
What changes does Act 175 make to Wisconsin's C-PACE statutes?
Most notably, more types of projects are now eligible for C-PACE funding, including:
Electric vehicle charging stations
Resiliency improvements to prepare for floods or other severe weather events
Energy reliability improvements such as battery storage or microgrids
Stormwater control measures
Act 175 also makes other changes to the C-PACE statutes, including clarifying the maximum repayment period and easing the requirements for energy assessments needed prior to funding approval.
What does this mean for PACE Wisconsin and the Milwaukee PACE program?
Slipstream, the state-wide PACE program administrator, will work with stakeholders to update measures and educate the 47 participating counties on the changes and new opportunities Act 175 makes possible.
Program guidelines will be updated to incorporate the outcomes of the new law. These changes are anticipated in May 2022.
Slipstream recognizes the support of the League of Wisconsin Municipalities, the Wisconsin Counties Association, Clean Wisconsin, the U.S. Green Building Council, participating C-PACE lenders and commercial properties owners, and others who shared their success stories with the Wisconsin PACE Program.
Contact Kim Johnston to discuss how these changes can benefit your new project ideas.