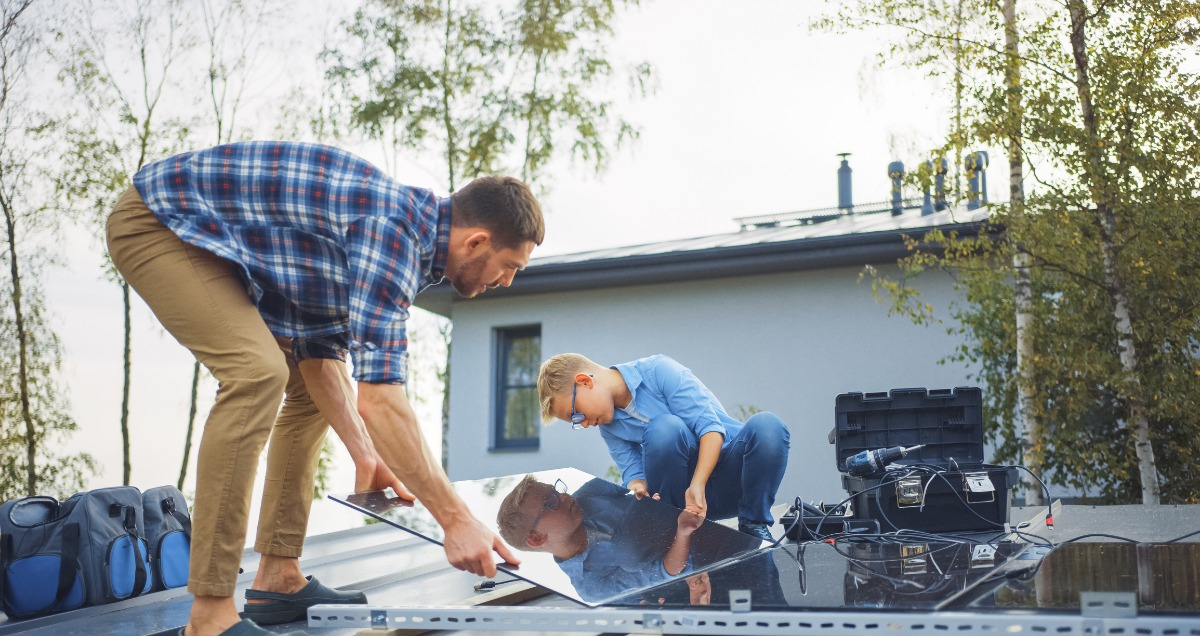 Lower interest rates for people with lower incomes: Slipstream improves equity in clean energy finance with innovative New York program
Slipstream's Energy Finance Solutions (EFS) continues to partner with the New York State Energy Research and Development Authority (NYSERDA) to help achieve New York's ambitious clean energy goals as mandated by the state's Climate Act.
Building on Slipstream's 21-year partnership with NYSERDA, EFS joins forces with NYSERDA in their newest program offering for Residential Energy Improvement Loan Origination Services. Residential Energy Improvement Loan products are critical to lower cost barriers that prohibit people from making clean energy upgrades. The program offers reduced interest rates to people with low to moderate incomes (LMI) to address inequities in clean energy finance.
Applicants will automatically receive a lower interest rate if they live in areas that meet LMI criteria. Applicants who live outside of those regions can receive a lower interest rate if they provide documentation that their household income is at or below the criteria level.
EFS has continuously innovated to help NYSERDA drive access for more New York residents and businesses. We provide:
A mobile friendly customer and contractor platform
Reports on energy savings across different sectors
50% of loan proceeds to contactors prior to project completion to increase stability
Support for contractors and solar installers to help their customers
NYSERDA offers the largest statewide financing program in the country. The Green Jobs – Green New York program is one of the nation's most impressive initiatives to:
Reduce energy costs
Create local jobs
Improve indoor air quality
Reduce greenhouse gas emissions
Slipstream is excited to help New Yorkers further improve their climate resilience.
Questions?
To learn more about this program and other financing services we can offer your community, contact Claire Cowan.