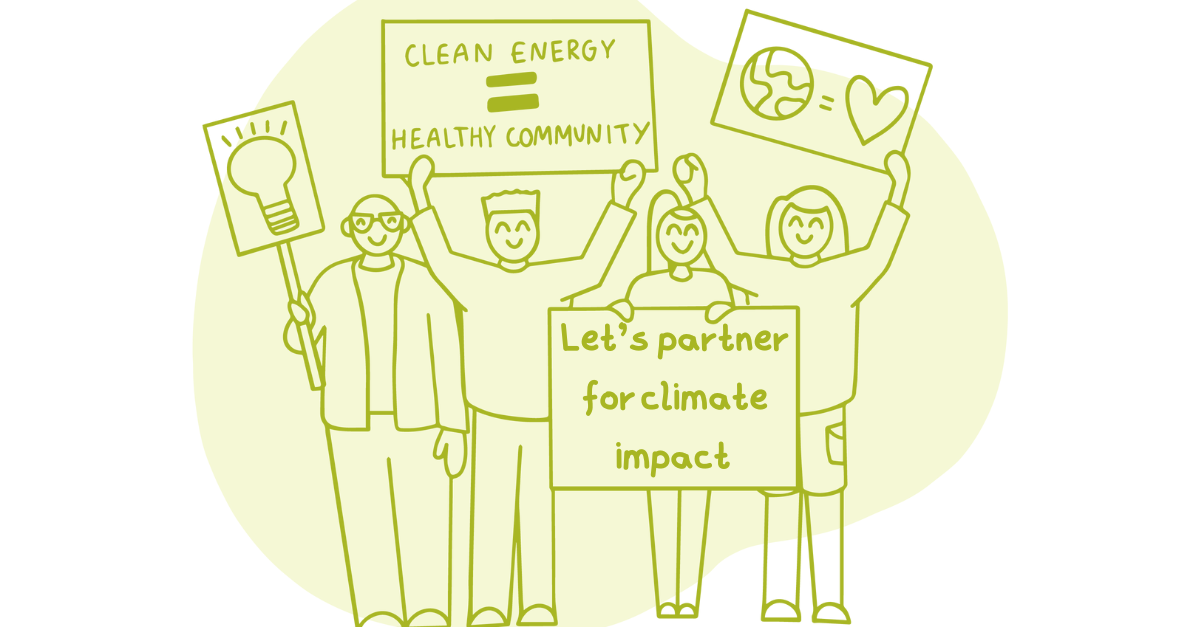 Partnering for climate impact with the Inflation Reduction Act
Last summer the Biden Administration signed this generation's best opportunity to speed the transition from fossil fuels to clean energy alternatives — the Inflation Reduction Act. The IRA will create quality jobs to transform energy infrastructure in the U.S. and begin to address the current and historical harm that environmental justice communities experience from energy-related pollution and an unjust energy system.
Figuring out how to use these historic funds requires a lot of time, effort, and bandwidth, which we know you don't always have. Slipstream's been assessing areas in which we can support our partners' impact with the IRA, and we're excited to share three possibilities we can pursue with you, including:
Contractor training to develop more electrification champions
Inclusive financing to reduce cost barriers and make critical investments in our communities.
Energy code adoption to enhance the energy performance of new and existing buildings.
Slipstream also wants to partner with state and local governments, community-based organizations, and forward-thinking energy providers to translate the funding's incredible potential into real impacts at the local level in the ways that you know will work. We hope these ideas spark conversations where we can listen and learn what solutions you want to get off the ground and figure out a way to help make sure you get there.
1. State based contractor training
We know what technology will make buildings more efficient and less reliant on carbon. The IRA established new rebates and tax credits to support deployment of clean energy technologies. Now we need to make sure the workforce can bring these solutions to scale. Many good initiatives exist to bring new life to the workforce. However, current building professionals need accessible training that will prepare them to meet the needs of the decarbonization movement.
The opportunity
The IRA will help state energy offices develop and scale contractor training programs to ensure quality residential retrofits for energy efficiency and electrification. But many contractors struggle to take time off for travel to attend training, particularly if they live in a smaller town or rural community.
An idea we want to grow with you
Slipstream seeks funders to support a mobile learning lab to deliver hands-on training directly to contractors. The lab will include equipment to educate contractors and students interested in the trades with hands-on lessons on air source heat pumps, insulation, and air sealing.
"To decarbonize on a wide scale, we need to grow the workforce and break down the barriers to achieve high-quality heat pump installations and all-electric housing," says Slipstream director of education, Syed Abbas. "Slipstream commits to delivering convenient, impactful training solutions to contractors wherever they may be." Let's bring training to contractors in your state together.
Why we care
People who work in buildings will accelerate the clean energy transition, but they need the support to do it.
For more than 30 years we've helped tradespeople and professionals hone their building-science skills and credentials through classroom training, hands-on learning lab training, field trainings, online training, conferences, videos, and webinars—and we've built deep relationships across the industry in the process.
We stay grounded in the latest updates in a fast-evolving market through emerging technology demonstration and testing. And we're ready to take what we know on the road across the Midwest to make sure people working in the built environment don't miss out on trainings because of where they live or barriers to travel.
Contact: Syed Abbas
2. Clean energy and energy efficiency financing
Transforming our energy infrastructure to low-carbon solutions demands equitable, low-risk financing solutions that reduce first cost barriers to installing air source heat pumps, heat pump water heaters, solar, and other clean energy solutions.
The opportunity
People and businesses need fair and accessible financing to accelerate the clean energy transition. The first-of-its-kind Greenhouse Gas Reduction Fund offers grants to mobilize financing.
An idea we want to grow with you
We recently helped a county relaunch a dormant rehabilitation loan program for single family homes. Homeowners at or below 80% of the Area Median Income (AMI) can apply for up to $20,000 in forgivable loans that will fund critical health, safety, and resilience repairs. Each year 10% of the loan is forgiven, and the loan is fully forgiven if the homeowner stays in the home for 10 years.
Slipstream simplified the application process and documentation requirements for the program designed to reduce a homeowner's up-front capital contribution. The loan program recently relaunched and strong homeowner interest has the program fully subscribed already.
We want to scale critical programs like this one that preserve affordable housing, keep people in their homes, and make it possible for people to access improvements through weatherization and energy efficiency programs by addressing deferral issues. Let's talk about how your state or local government can support financing that will make critical investments in your community.
Why we care
Clean energy and energy efficiency should be available for everyone—not just people who can afford to pay the upfront costs of the investments or access traditional financing.
We've delivered turnkey financing solutions for single- and multi-family homes, small business, and commercial markets for nearly 30 years. Slipstream can help states and local governments design and deploy inclusive financing solutions to meet their energy and climate goals.
Contact: Robin Sherwood
3. Building energy code adoption
Just $1 billion is earmarked for building energy codes in the IRA, which is relatively small compared to the $225 billion authorized in the Bipartisan Infrastructure Law. There is still ample opportunity to leverage these funds to ensure buildings are built as efficiently as possible.
The opportunity
States and municipalities need support to adopt more stringent energy codes. The majority of code officials are nearing retirement. It's a critical time to develop trainings for new code officials.
An idea we want to grow with you
Let's collaborate on trainings to bring new code officials up to speed quickly, and work together to meet the demand for technical tools and resources that streamline the enforcement process. State and local officials can expand workforce initiatives to communities that have — historically and today — been on the margins of opportunity for economic and social advancement with resources available through the Biden administration's Justice40 Initiative.
Slipstream looks forward to supporting community partners on innovative strategies to solve workforce challenges to improve the energy performance of new buildings and major renovations.
Do you want to collaborate on strategies that will make code adoption processes more open and transparent to all stakeholders and offer opportunities for economic growth and job development in the communities that have historically been least likely to benefit from historic federal funding?
Why we care
We know the power that code-compliance has for meeting our carbon goals, and we want to support the workforce with the tools and resources to advance those goals.
We can quantify the costs and benefits associated with a given code update and develop resources and strategies to help you improve energy code compliance. We collaborate with partners like the MEEA, NEEP, NBI, and many others locally to identify opportunities to improve code compliance through tools, informational resources, on-demand technical assistance, energy code training, and workforce development initiatives.
Contact: Jeannette LeZaks
4. Your solutions. Your impact.
The IRA makes $370 billion in investments to lower energy costs, strengthen supply chains, and accelerate private investment in clean energy solutions. We are excited to partner with community-based organizations, local and state governments, energy providers to leverage these funds and support initiatives that excite you.
Do you have an idea you want to talk through the feasibility of, or brainstorm strategies to leverage IRA funds? We want to connect with you. Get in touch to share your ideas. We're ready to listen.
Contact: Claire Cowan