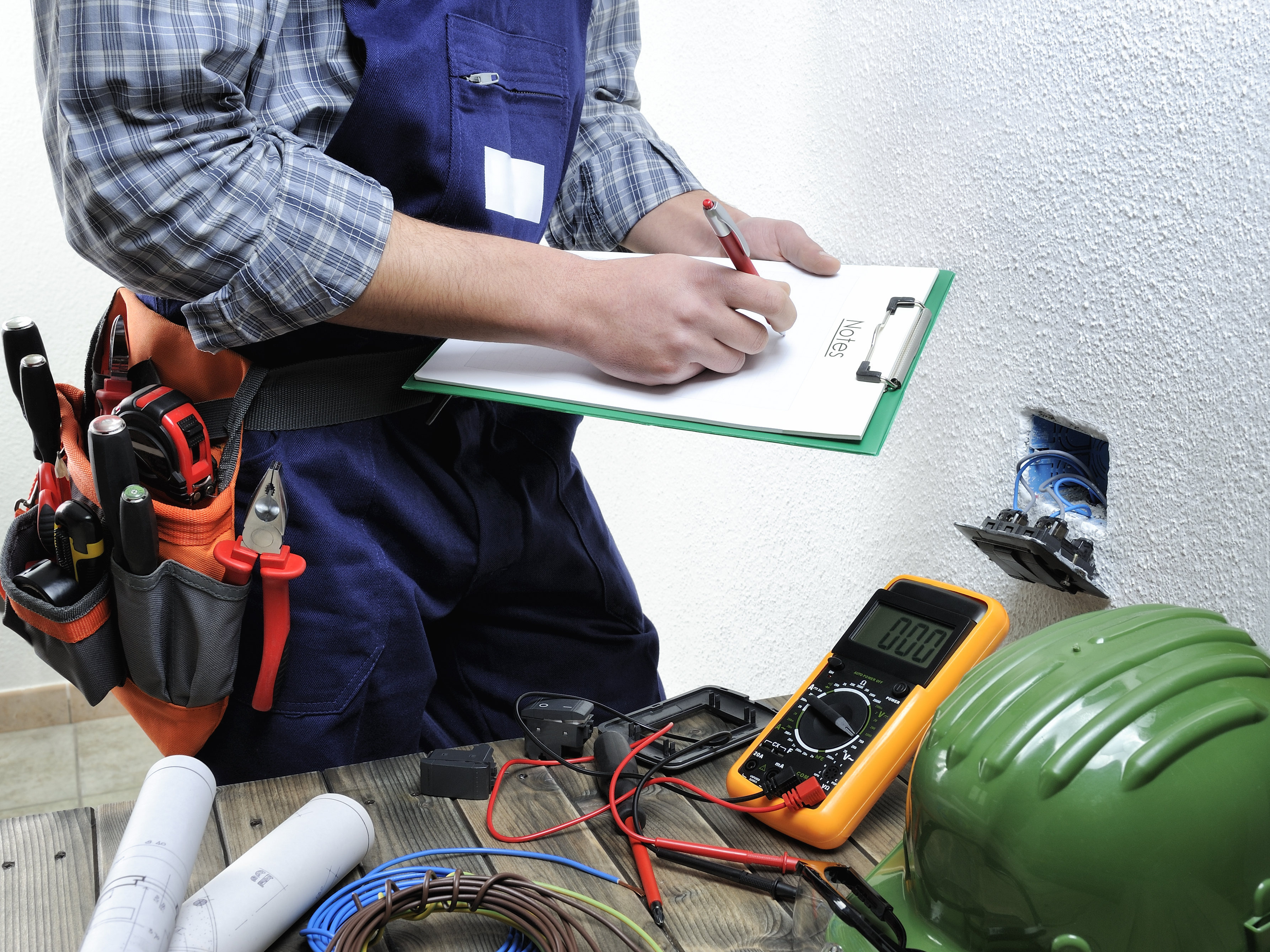 Do it right the first time: Electrify the residential new construction market
Demand for all-electric homes is at an all-time high, driven by rising fossil fuel costs and higher consumer awareness about the relationship between carbon emissions and climate change. Yet only 26% of the current housing stock is all-electric, and high-performing homes make up an even smaller percentage.
The residential new construction market can rise to meet growing interest from consumers. It's easier and much more cost-effective to build all-electric from the start instead of retrofitting a house built with gas infrastructure.
The benefits of all-electric new construction
When a designer sits down to design a new all-electric house, their options are limitless compared to a house that must be tethered to natural gas. All-electric new construction doesn't require builders to work around or install gas lines, which saves money and time. All-electric homes also don't require duct work, which can save up to $8,000 for both single- and multi-family properties. Together these freedoms offer flexibility to make the house residents want to live in.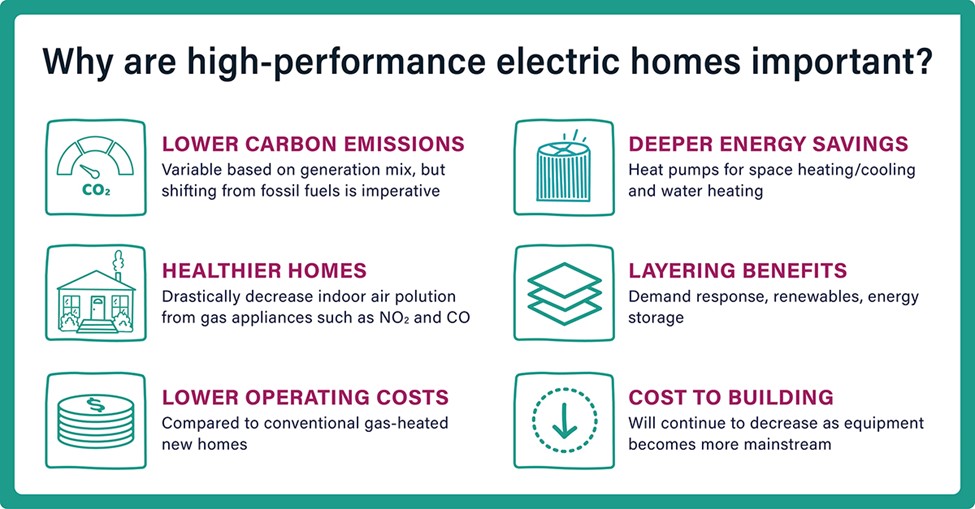 Utilities scale all-electric new homes programs with federal funds
Utilities are well positioned to provide consumer and builder education, technical resources, and financial incentives that empower builders, contractors, and home buyers to accelerate the all-electric home market.
The Inflation Reduction Act's new 45L New Energy Efficient Homes Credit becomes effective January 1, 2023 and will allow builders and developers to claim up to $5,000 in federal tax credits for each new dwelling that meets specified requirements. This incentive can be stacked with the existing Low-Income Housing Tax Credit (LIHTC).
You can begin an effective program, and lead the charge for utilities offering high-performance, all-electric new construction programs. You can then grow the program by layering on additional offerings—such as EV readiness, distributed energy generation, and energy storage—as you drive market transformation after the program is established. As you promote all electric new construction in your market, demand for additional offerings will follow.
Overcome common barriers to all-electric program implementation
Slipstream implements an all-electric residential new construction program for a large Midwest utility. The lessons we've learned can help you deploy a similar program in your market from feasibility study to pilot to program launch.
We offer the following solutions for common barriers to ensure the successful launch of all-electric new home construction programs:
1. Make your program as easy as possible for your partners.
Home builders are busy. If program requirements are complicated and hard to access, they are less likely to be enthusiastic delivery partners. You will increase builder participation by streamlining the program as much as possible.
Reduce paperwork. Put all resources in one easy-to-access location. Offer support to connect builders with equipment suppliers, home energy raters, qualified installers, or other builders who have experience with meeting all-electric program requirements. The easier you make it from the beginning, the more likely your partners are to participate.
2. Get builder feedback—and listen to it.
"But how do we get builders to do this?" is a primary question for most program administrators.
Engage builders in your market directly and make decisions for the program based on their feedback. Ask your builders what they'd like to see in a new program. Offer surveys for builder and contractor feedback, and host events for builders or contractors to attend to learn about the program, learn about electrification, provide input, and build their network.
Most importantly, make sure you listen and respond to their feedback. For example, the builders we work with consistently told us that our incentive wasn't high enough to motivate the changes needed to meet program requirements. We worked with the funding utility to more than double the incentive to get more traction with builders. See your builders as your allies and give them the support they need to support the program.
3. Be flexible.
If you bake flexibility into your program design, you can better respond to the needs of builders and contractors. For instance, we addressed supply chain challenges that limited equipment availability by changing program requirements so any heat pump water heater (HPWH) would qualify, instead of adhering to the two efficiency levels that the program initially specified.
We determined that the energy savings impact was negligible, and the decision would allow us to fully electrify more homes with greater contractor support. Don't fall victim to the trope of perfectionism.
4. Help drive consumer and contractor market education.
Misperceptions about electrification technologies are the biggest implementation barrier. Your program should include an education and market transformation approach to consumers and contractors alike. For instance, you can address how cold climate performance has improved heat pumps and highlight the health and construction cost savings benefits of electrification.
Contractors are our allies in program success; the more we educate and bring them into the movement, the more effective our programs will be. We haven't received much pushback from homeowners about electrification technologies, which shows that investing in contractor education shapes the choices homeowners make.
We know that every program faces different barriers to implementation; Slipstream has the experience to help you navigate those in your community. Are you ready to become a leader in the utility program space when it comes to electrification? Contact Claire Cowan, Director of Program Design and Delivery.