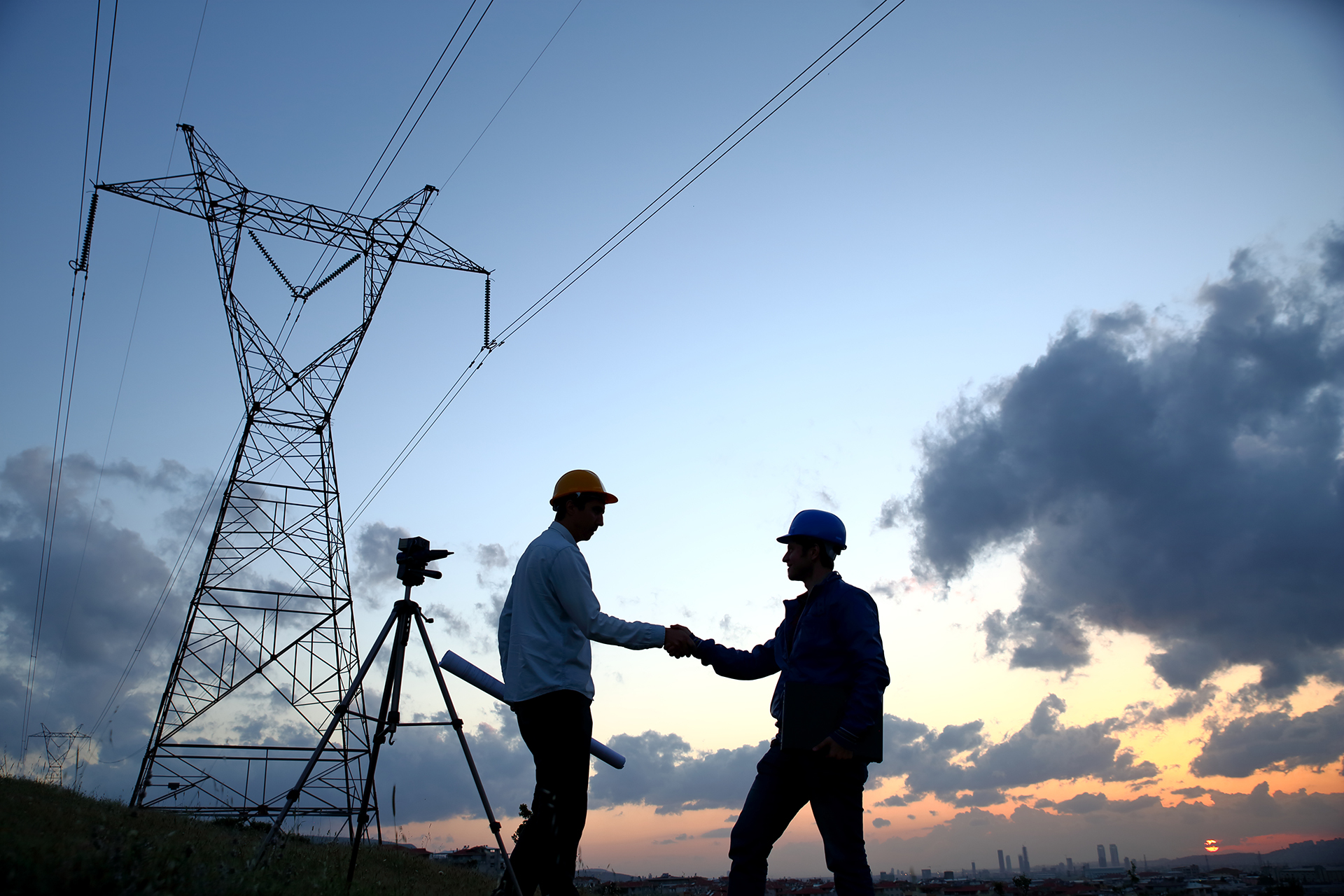 Five climate solutions in the Infrastructure Investment and Jobs Act
This week Congress is expected to vote on an infrastructure package aimed at addressing the climate crisis, job creation, and social justice. The Infrastructure Investment and Jobs Act (often called the bipartisan infrastructure bill) calls for a historic level of federal investment in infrastructure that will directly or indirectly reach the entire U.S. economy. Investments will total approximately $1.2 trillion, with $550 billion in new spending. The bill includes provisions to expand high-speed internet access, roads and bridges, and airports and directs $150 billion to clean energy and other measures to address climate change.
At more than 2,700 pages, the bill has something for everyone aiming to improve our nation's infrastructure—or at least make a start toward climate change. Many of the clean energy and climate measures in the bill align with Slipstream's vision, mission, and day-to-day work. Here are five measures we're most excited about:
1. Weatherization. $3.5 billion will make its way to the federal Weatherization Assistance Program to reduce energy costs and make improvements in the homes that need it the most. In the U.S., two thirds of households with low income spend more than six percent of their income on utility bills. Enabled by a new revolving loan fund, investments in energy efficiency will help reduce this burden and improve home health and safety for hundreds of thousands of people, all while creating clean energy jobs. We've seen the benefit of weatherization investments in programs such as Home Energy Plus in Wisconsin.
2. Building Energy Codes. The Department of Energy will award $225 million in funding for technical assistance and training related to updated building codes, particularly when it comes to implementation for energy efficiency and resilience. The criteria for these grants depend on a building's plans to measure energy savings, persistence of the measures and savings, benefits related to resilience and peak load reduction, occupant safety and health, and environmental performance. The bill encourages the formation of state and regional partnerships to disseminate training and information to a range of stakeholders, and to develop and implement code updates, measure results, and address code compliance for new and existing residential and commercial buildings. Bill language specifies that these needs extend to buildings in rural and suburban areas as well as cities.
To transform our buildings' energy use, building codes and standards must advance, and this provision helps overcome several barriers to updating the codes that can help reduce both energy consumption and carbon emissions.
3. Vehicle Electrification. Transportation is the highest-emitting sector in the US, so supporting clean transportation and electrification is critically important climate action. The bill includes $7.5 billion largely directed toward electric vehicle charging infrastructure. Of this, $2.5 billion in grants will be made to state, local, and other public entities to install alternative fuel infrastructure. Fifty percent of these grants will be dedicated to community grants for public charging outside designated corridors, with priority given to rural areas, homes with low and moderate income, underserved communities, and multifamily dwellings.
Beyond specific funding policy, the bill further the amends Section 111 (d) of the Public Utility Regulatory Policies Act of 1978 to include consideration of measures to promote greater electrification of the transportation sector. With specific timelines for action, the amendment specifies electric vehicle charging programs wherein each state shall consider greater transportation electrification with the establishment of rates that:
Promote affordable and equitable charging options in all sectors
Improve customer experience, including reduced charging time for light, medium, and heavy-duty electric vehicles
Accelerate third-party investments in all electric vehicle charging
Recover the marginal costs of delivering electricity to electric vehicles and infrastructure
4. Energy Efficiency and Conservation Block Program (EECBG). The new bill directs $550 million to EECBG, which will help overcome the cost barriers that limit our ability to scale energy efficiency. It also amends the Energy Independence and Security Act of 2007 to better enable financing offers within EECBG programming.
5. Grid Infrastructure and Resiliency. Multiple provisions included in the bill promote grid modernization and resiliency. Funding and other policy measures address concerns such as:
Transmission adequacy and siting
Smart grid and grid flexibility technologies
Codes and standards for energy storage
Infrastructure resilience in rural areas
Investing in all these areas is necessary to accelerate decarbonization of the electric grid and electrification of building and transportation end uses.
What's Next
The Infrastructure Investment and Jobs Act takes steps toward achieving our nation's clean energy potential and curbing climate change. Alongside the $3.5 trillion reconciliation plan, the bill is currently at the center of Congressional negotiations. We'll keep watching for opportunities to accelerate climate solutions for everyone.