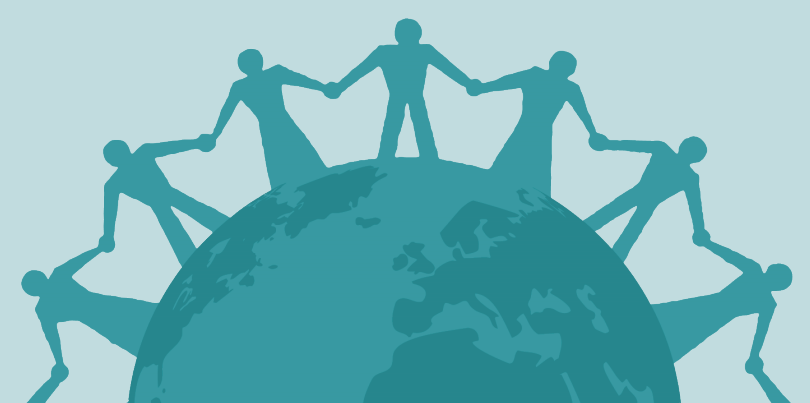 Ten climate & equity expectations for the Biden/Harris administration
1. GLOBAL CLIMATE LEADERSHIP. Our recommitment to the Paris Climate Agreement signals that the United States will once again lead globally on climate issues. John Kerry's appointment as Global Climate Envoy, and his seat on the National Security Council, demonstrates that climate change is a security issue.
2. FUNDING. The Biden Plan calls for $2 trillion in funding for clean energy and environmental justice. As much as 40% of that investment will be targeted to disadvantaged communities.
3. EMISSIONS GOALS. The Biden Plan calls for carbon-free electricity by 2035 and net zero emissions by 2050. For perspective, more than 40% of Wisconsin's electric generation still comes from coal now.
4. DREAM TEAM. Cabinet nominees and other appointees are experienced thought leaders. The Biden cabinet will also be the most diverse administration in U.S. history. And there are many firsts:
Kamala Harris herself leaves the floor full of glass as the first woman and person of color to serve as Vice President
Janet Yellen is the first woman to serve as Secretary of Treasury
Lloyd Austin is the first Black Pentagon Chief
Deb Haaland will be the first Native American Secretary of the Interior
Former EPA head Gina McCarthy will be the first National Climate Advisor to the White House
Other notable appointments include Jennifer Granholm as Secretary of Energy. Granholm was Governor of Michigan when the law that created MECA's energy efficiency program was enacted. (Slipstream runs the MECA program.) Michael Regan, North Carolina's top environmental regulator known for his commitment to environmental justice, will be EPA Administrator. Brenda Mallory, Director of Regulatory Policy at the Southern Environmental Law Center, will lead the White House Council on Environmental Quality.
5. ENVIRONMENTAL JUSTICE PRIORITIZED. Environmental justice shows up as a key focus throughout the Biden plan—starting with the title: Plan to Build a Modern, Sustainable Infrastructure and an Equitable Clean Energy Future. The stated goal of the plan? "Ensure that environmental justice is a key consideration in where, how, and with whom we build—creating good, union, middle-class jobs in communities left behind, righting wrongs in communities that bear the brunt of pollution, and lifting up the best ideas from across our great nation—rural, urban, and tribal."
6. ENVIRONMENTAL JUSTICE BACKED WITH TEETH. The new administration will create a new Climate and Environmental Justice Division in the Department of Justice. This elevates EJ beyond a conceptual lens. The EJ Division signals the enforcement of environmental regulations and strengthens the likelihood of criminal prosecution for environmental violations and their disproportionately negative effects on vulnerable populations.
7. DISCLOSURE. We anticipate that regulators will require corporations to disclose both greenhouse gas emissions and climate-related financial risks caused by their activities.
8. INNOVATION. In addition to various mechanisms for funding research around clean energy, President Biden plans to create an Advanced Research Projects Agency on Climate. The signals so far say that this agency will target affordable, game-changing technologies to help achieve his 100 percent clean energy target.
9. GREEN JOBS. The Biden Plan anticipates creating one million jobs in clean energy. These jobs range from constructing electric vehicle charging stations, energy retrofits for millions of buildings, updating the electric grid, and more.
10. BUILDINGS AND TRANSPORTATION. The Biden Plan calls for:
building 1.5 million sustainable homes
upgrading 4 million buildings
energy retrofits for 2 million homes over four years
direct cash rebates and low-cost financing to motivate energy retrofits, upgrade and electrify home appliances, and install more efficient windows
electrification of transportation, including electrification of light duty vehicles, creating charging networks, encouraging clean public transportation options, and encouraging walking and biking
Which of these 10 initiatives intrigues you the most? Let us know!