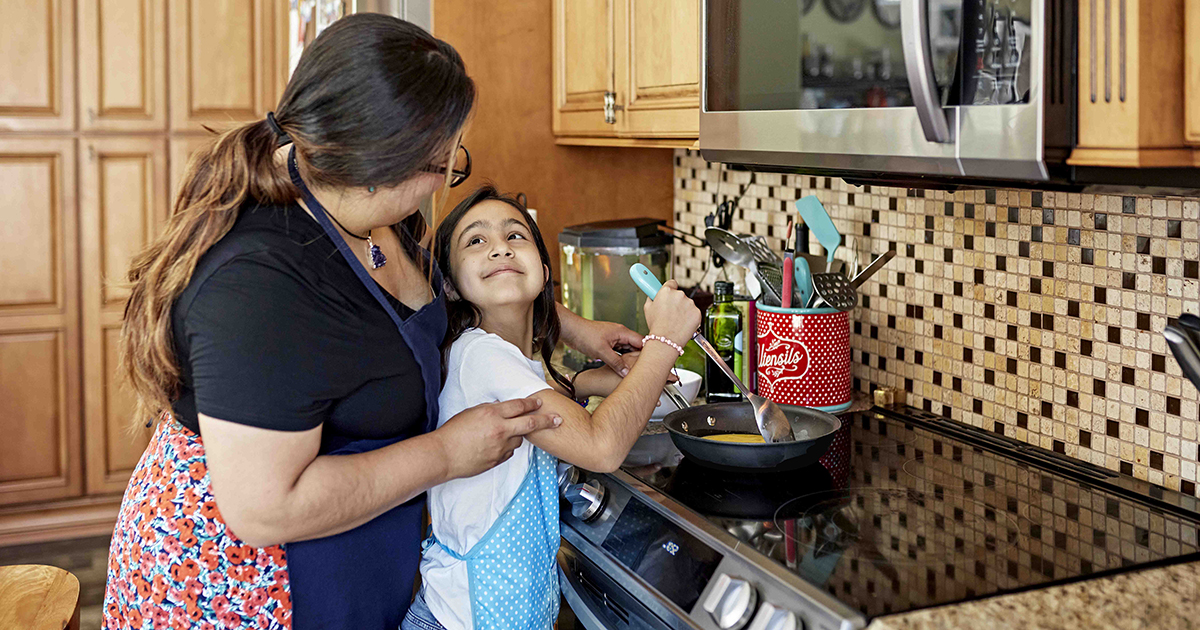 Induction cooking research
Now recruiting!
Click here to take the screening survey:
On behalf of the Upper Peninsula Power Company (UPPCO) and Indiana Michigan Power (I&M), Slipstream is kicking off a research project on the energy saving opportunities and potential health benefits from replacing electric, propane or natural gas ranges with induction ranges.
We are looking for participants who can commit to a two-year research project. To qualify, participants must meet the following criteria:
Have a range that is not currently induction.
Be a residential customer of UPCCO or I&M.
Plan to reside in their home for the duration of the research project.
How it works
Year One: We will place energy monitors on your range to collect data on your energy use while cooking. For homes with a propane or natural gas range, we'll also place air quality monitors to assess the impacts of combustion on your indoor air quality.
Year Two: We will replace your current electric, propane or natural gas range with a new electric induction range! We will also give you a new set of cookware that works with the range's magnetic technology.
We will continue to collect data on your energy use and indoor air quality (if applicable). After the second year of collecting data, we will ask you to take a survey to describe your experience cooking on your induction range.
Why would my utility give me a free induction range?
The data collected at each participant's home provides valuable information on the benefits of induction cooking technology. Research findings will help UPPCO and I&M improve their energy efficiency programs in the future.
How can I participate?
Please answer the screening survey at the following links. Be sure to click the link for the correct utility.
If you qualify for the project, someone from Slipstream will reach out to you in mid– to late February.
Still have questions?
Click here to read our Frequently Asked Questions (PDF).
For questions about this research or your potential participation, please contact Slipstream's research liaison, Kevin Gries:
Slipstream:
For questions related to your specific utility, contact your respective utility liaison:
UPPCO:
I&M:
Utility Partners