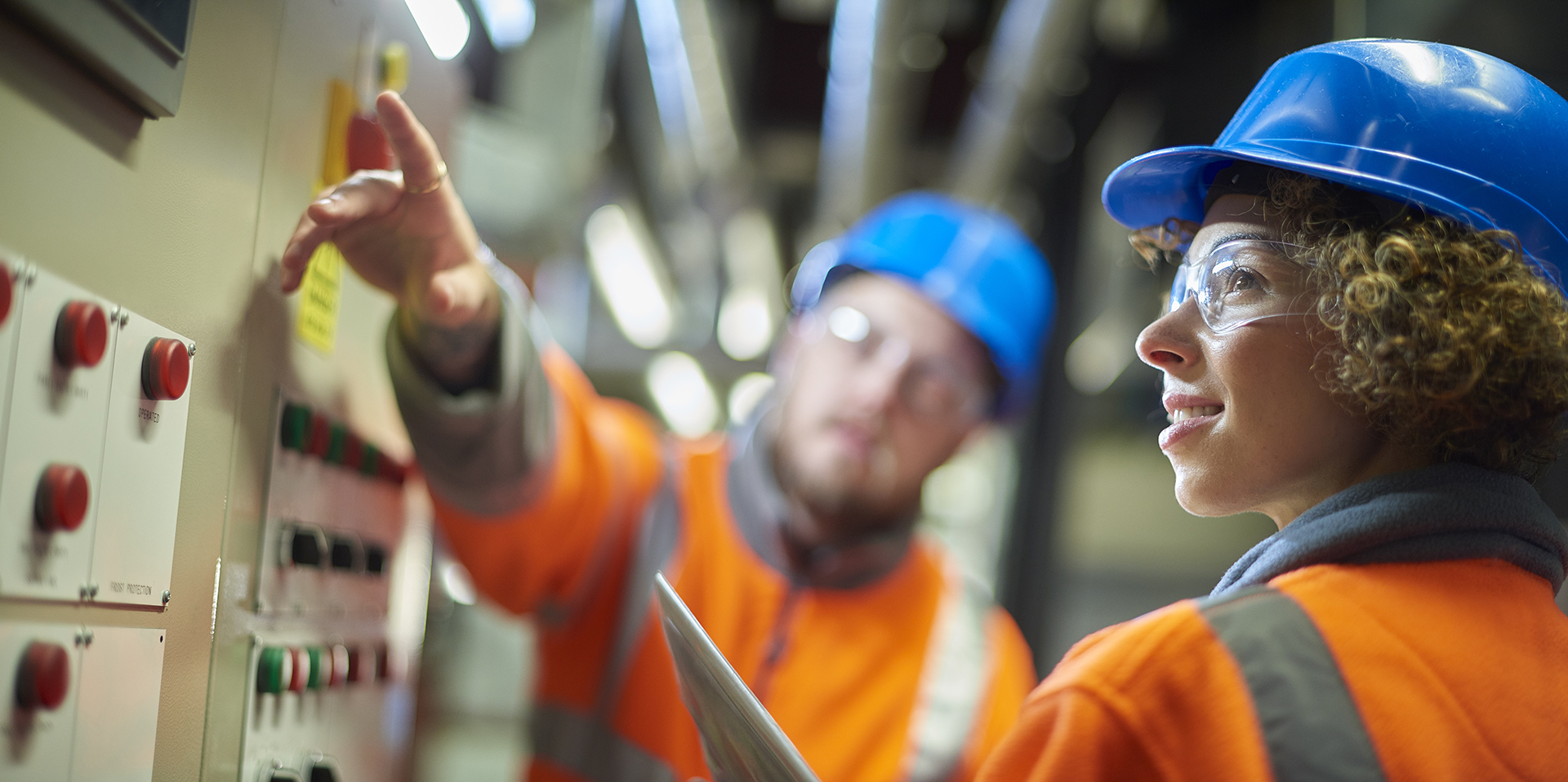 2020 Innovations: Paired affordable upgrades to small buildings with an opportunity to create green jobs
Climate change hasn't taken a back seat to the world's challenges. At Slipstream, we're proud to share our 2020 Innovations that helped clean-energy equity move forward.
In historically underserved communities, both buildings and people don't get enough attention. In 2020, Slipstream worked with a major Midwestern utility—as well as partners including Southface Institute, Illinois Green Alliance, and the Chicago Housing Authority (CHA) to build a pilot that would help owners and operators in underserved communities improve the performance of their buildings to engage building owners and operators in underserved communities to improve the performance of their buildings.
In the process, we saw an opportunity to help residents of affordable housing upgrade their careers. What if we could give people from non-traditional backgrounds the skills and experience to thrive in entry-level green jobs?
The BIT Building framework: an upgrade for buildings
To help building owners make affordable upgrades, we turned to the BIT Building framework. Developed by Southface Institute, BIT is a set of 16 best practices designed to enhance sustainable performance without the cost and complexity of other green building certifications.
For buildings without a lot of resources, such as small and community buildings, the BIT framework can be instrumental in reducing the financial strain of energy audits that often hinders important upgrades. Our approach focused on identifying small, low-cost measures, allowing building owners to achieve persistent resource efficiency gains in energy, water, and waste.
For more on how BIT delivers a path to high performance for smaller buildings, read our interview with Jenny Carney.
While the BIT framework can help inform the upgrades a building needs, someone still needs to perform the tasks around administration and energy efficiency analysis. That work may seem like it requires a technical background, but we saw this program as an opportunity to turn an energy efficiency program into a workforce development solution.
The BIT Aide pilot: an upgrade for people
As we identified CHA buildings in need of improvements, we also recruited affordable-housing residents to acquire the workforce training to support the projects. Recruitment focused on income-eligible community members who receive housing assistance through CHA. After 10 weeks of paid training, a few of these trainees would them become "BIT Aides," a small corps of emerging energy-efficiency experts with the newfound skills needed to run analyses, implement the low-cost measures, and track improvement.
Led by Southface Institute, the team designed a training course that was both comprehensive and beginner friendly. Due to the COVID-19 pandemic, even a simple training course presented its own challenges, as we had to adapt the field training to virtual visits and self-audits. That was nothing compared to the adaptive skills of the BIT Aides, who absorbed the information despite having no prior experience with building science or energy efficiency.
In the end, BIT Aides emerged with valuable skills such as being able to:
Identify opportunities for building improvements through practical experience
Analyze data from benchmarking tools
Fulfill the administrative process of managing an energy program, from filling out forms to deciphering plans and assessment reports
Perform the technical calculations that go into assessments and savings
To building owners, the BIT Aides brought a level of expertise that supported improvement measures and helped them connect to utility program incentives. The BIT Aides received experience that could eventually lead to placement in entry-level green jobs. In fact, one BIT Aide went on to work right here at Slipstream!
BIT Aide Spotlight: Brandi Walker
Now a Program Coordinator at Slipstream, Brandi Walker began her energy efficiency career as a BIT Aide in 2020. Though she had no prior knowledge of buildings or the energy efficiency industry, she had data entry and clerical experience—and more importantly, she brought a natural curiosity and eagerness to learn to every training session.
As a BIT trainee, she learned how to conduct virtual audits and became familiar with online tools, including ENERGY STAR®'s Portfolio Manager. "I was familiar with ENERGY STAR," says Brandi. "I'd seen the stickers on refrigerator and other appliances. But I didn't know they had online data tools!"
At the end of the training, Brandi served a one-year tenure as one of the pilot's three BIT Aides, where she conducted audits of actual residential buildings. During her tenure, she had the chance to make a difference by identifying real issues, such as a leaking pipe in the break room on the lower level of an affordable-housing building. "Had it not been for me and [Slipstream Senior Researcher] Saranya Gunasingh, that problem might not have ever been rectified."
Now that her time as a BIT Aide has ended, Brandi has transitioned into a position at Slipstream, where she continues to learn the nuances of commercial buildings, which have more complex energy efficiency measures than a typical residential building.
"It was amazing being introduced to a whole different industry that I knew about," Brandi says about her new career. "We know energy resources are important in our buildings—the places where we live and work. It's easy for us, as imperfect humans, to take advantage of them, so it's important to learn to be more efficient in how we use them."
To Brandi, the project was, "all around, an educational experience," but it's safe to say it was a transformative one as well—both for Brandi and for every building to which she turns her careful eye.
Next Challenges
The BIT Aide approach united the need for community projects with workforce development initiatives to advance energy-efficient building operations, while diversifying long-lasting partnerships between building operators and the residents they serve.
This required us to meet people where they are—to meet people where they live, to meet building owners within their budget constraints, to meet potential BIT Aides at the very beginning of their clean energy careers.
In the mission to transform our buildings, we must leave no brick unturned. Many communities rely on smaller buildings that often lack the resources to make important energy efficiency upgrades. Likewise, as the clean-energy workforce expands, many people in underserved communities have the potential to lead the charge—if only they had the proper resources and training.
Legislation such as the federal infrastructure bill or Illinois' Climate and Equitable Jobs Act includes money to support new jobs in clean energy. Those jobs don't have to be in engineering or construction. Programs can identify specific roles that will be in demand and teach people to fill them—and potentially transform lives along with buildings.
Read more about Slipstream's 2020 Innovations or subscribe to our newsletter, The Accelerator.