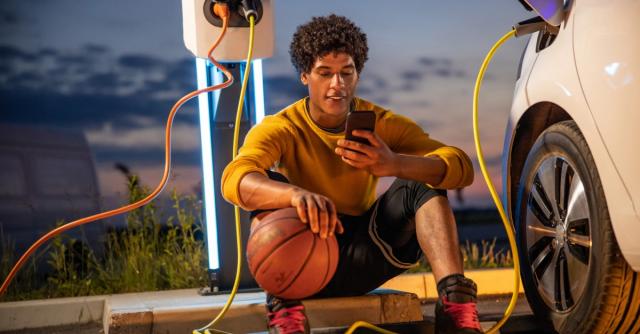 Good bill gone bad: Amendments to proposed Wisconsin EV bill turn supporters to detractors
A recently proposed electric vehicle (EV) bill in Wisconsin, Senate Bill 573, planned to allow private businesses to sell electricity to drivers at charging stations, which would have helped expand EV charging throughout the state. Charging stations that aren't utility-owned currently set their rates based on the time you spend parked, not the amount of energy your car uses to charge. The longer your car takes to charge, the more you pay—an inequity that this bill importantly addresses.
However, amendments to SB573 have made its initial supporters ask Governor Tony Evers to veto the bill if it passes the full legislature.
"The current version would only allow stations to charge for electricity that comes from utilities—not from onsite solar installations," Kari Lydersen writes in Midwest Energy News. The current bill could appear in front of the State Assembly in the coming days.
Solar is a rapidly growing clean energy solution that helps make EV charging more affordable. It also helps reduce the emissions of electrified transportation beyond its already low emission levels, especially when compared with internal combustion engine vehicles (ICEV). Onsite solar EV charging can also improve resilience and safety in times of grid disruption. As it stands, the current version of the bill would reduce—if not eliminate—the impact of these benefits.
As RENEW Wisconsin points out, another provision of the amendments indicates that "no local governments, which includes cities, villages, towns, counties, school districts, special purpose districts, or any state agency, may own, operate, manage, lease or control an EV charging facility available to the public. Local governmental units may authorize a utility or private entity to operate a charger on their property."
Such a decree would mean that if a private business doesn't see an economic benefit of an EV charging station, the area won't have a publicly available EV charging station. This will likely happen in environmental justice communities, historically underinvested neighborhoods, rural areas, and small towns. In other words, the divide will only grow between those with access and those without.
The bill stands to make payment for charging more equitable, but the amendments will prevent Wisconsin from rapidly deploying EV charging for all. Improved access to this critical infrastructure would drive EV adoption, but the provisions will hinder it by exacerbating "range anxiety."
You can find information on contacting your representatives about the bill at RENEW Wisconsin.