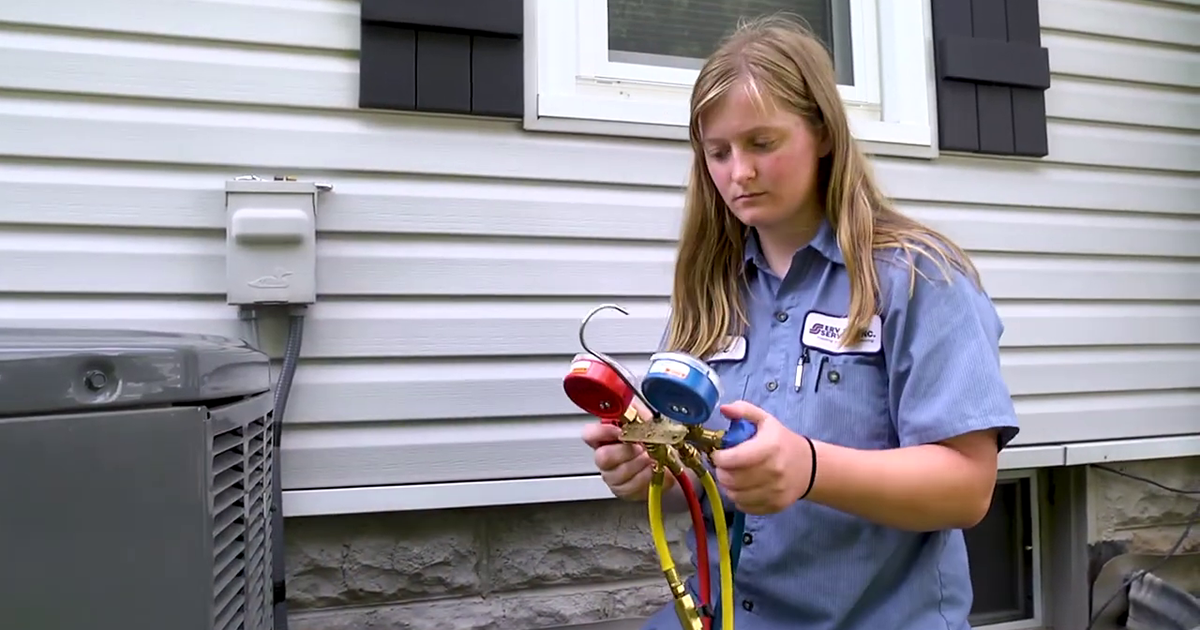 Empower students for the clean energy transition this back-to-school season
It's estimated that the clean energy transition and other areas of the green economy will create 30 million jobs by 2030. How do we make sure we have enough people trained with the skills to fill these roles?
Slipstream believes that education about energy, clean energy careers, and reducing carbon emissions needs to start early. In classrooms from pre-K to college and at home, education empowers students to make informed decisions for the clean energy future.
That's why Slipstream has partnered with Wisconsin's K-12 Energy Education Program (KEEP), a unique public-private partnership on a mission to increase and improve energy education in Wisconsin supported with funding from Alliant Energy, Madison Gas & Electric, WE Energies, WPS, WPPI Energy, and Xcel Energy.
Lessons for the next generation of clean energy leaders
In our most recent work with KEEP, Slipstream created a video series so students can understand careers on the frontlines of a clean energy future. Students get a behind the scenes look at the careers that make an impact every day here in Wisconsin, and teachers get classroom resources to accompany each video customized for students grades 6-12.
The videos offer an on-demand opportunity for young people to meet professionals who make building and communities more efficient and sustainable, learn the education and career development pathways they can take to get there, and understand the growing clean energy movement in Wisconsin and nationally.
Watch the whole series and download resources at our Clean Energy Careers page.
The classroom meets public broadcast television
Into the Outdoors (ITO) believes that broadcast television and classroom curriculum empower our next generation to become sustainable stewards of Planet Earth. Slipstream and our partners welcomed the ITO Adventure Team to walk, talk, and ride alongside us to learn about climate solutions for two episodes.
At Home Climate Solutions
ITO Adventure Team member Zach joined us at Slipstream headquarters to learn about decarbonization and how climate solutions, big and small, make big impacts.
Watch the video and download the lesson plans here.
Transportation and Our Carbon Footprint
Soon-to-be-licensed ITO Team Member Aubrey learns about the impact EVs have—from greening the grid to eliminating tailpipe emissions—on a ridealong with Tim from Xcel Energy.
Watch the video and download the lessons plans here.
Let's make a difference with clean energy together
We are building the clean energy future today. When more young people learn about electrification, decarbonization, climate change, and the impact their decisions can have, we have more clean energy leaders and advocates in the future.
Want to talk about opportunities to reach more young people to spread the power of clean energy and climate solutions? Support our video team to expand our library with new resources that make a lasting impact. Get in touch with Rebecca Sadler and Dave Vigliotta.