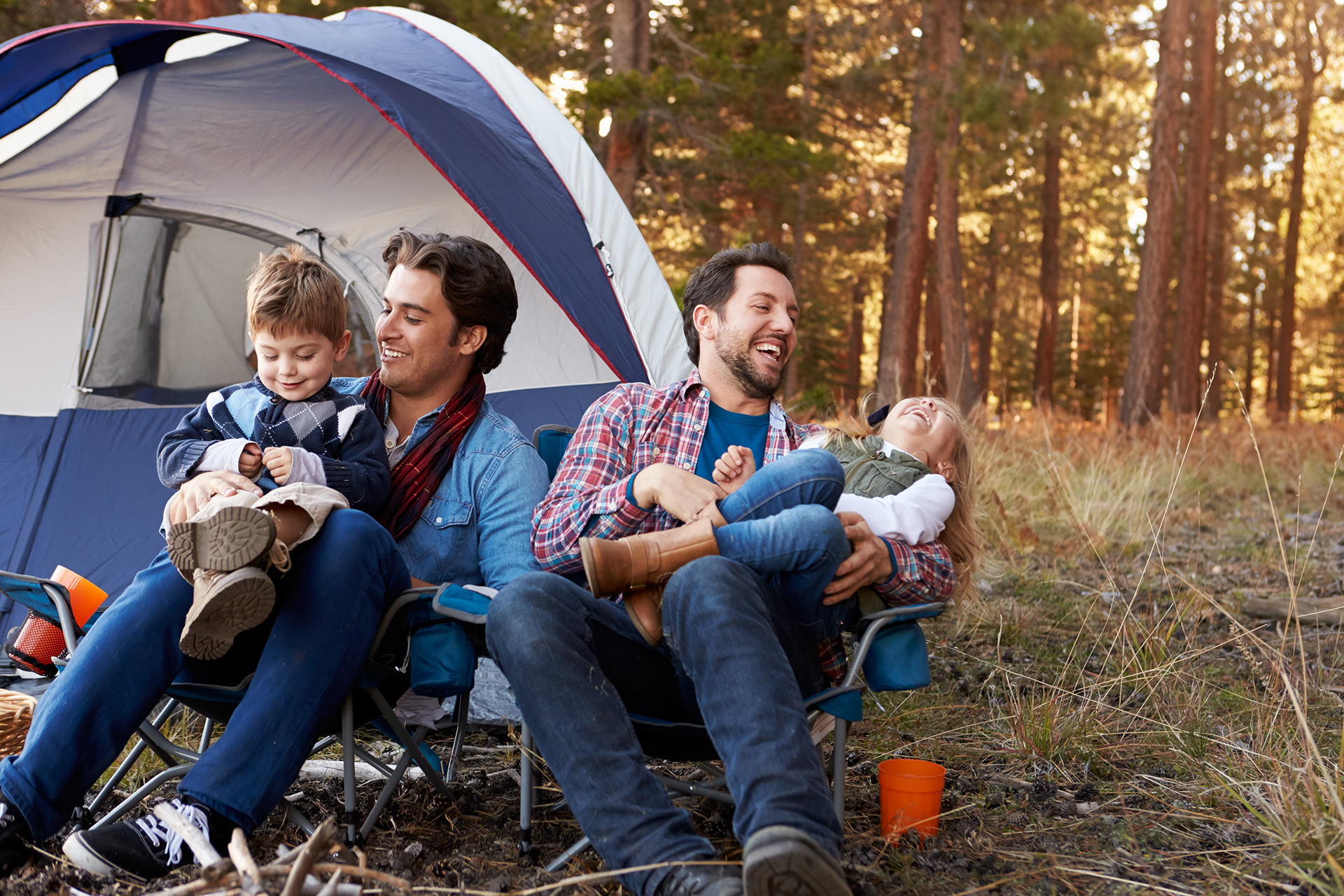 A decade of difference in rural Michigan: Impacts from Slipstream's energy-efficiency work with MECA
In a ten-year partnership with Michigan Electric Cooperative Association (MECA), Slipstream advanced energy efficiency research and proved the impact of our programs through high kWh and energy cost savings for frontline communities.
The initiative concludes this year due to legislation for cooperatives and municipalities. However, these programs provided so much value to rural customers—like empowering Friske Orchards to upgrade housing for migrant farmworkers to be safer, cleaner, and more energy efficiency—that many utilities will continue these services to provide climate solutions, energy savings, and equity benefits to customers they once found hard to reach.
Who is MECA?
MECA created a collaborative of 12 cooperative and municipal electric service providers that offer Energy Optimization programs across rural Michigan. In 2009, MECA began to offer Energy Optimization as a response to legislative action focused on ways to achieve clean and renewable energy and improve air quality. Slipstream began to administer the program in 2012 and has continued since.

Safe, solar-powered housing for migrant farmworkers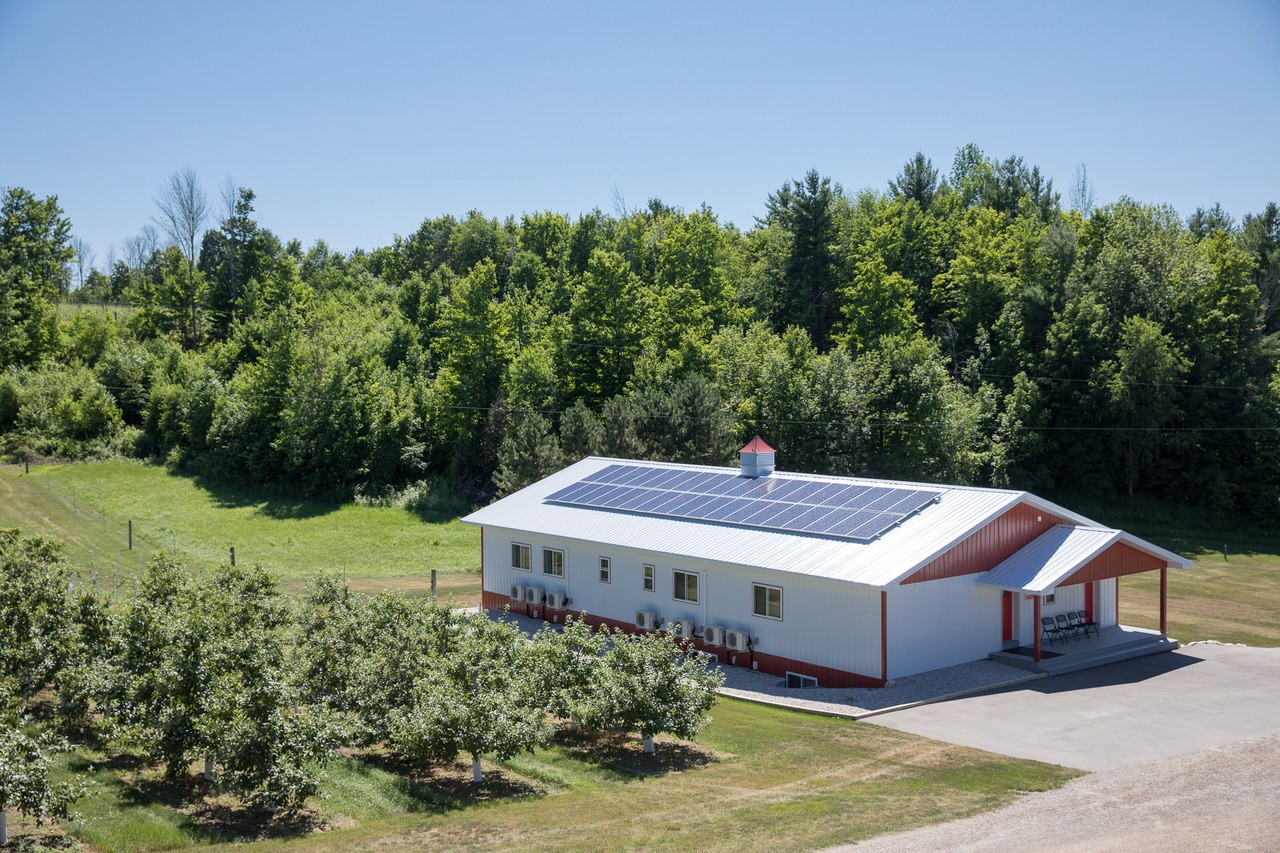 In 1962 German immigrants Richard and Olga Friske founded a 4,000-acre asparagus and fruit farm called Friske Orchards in Charlevoix. Each year, Friske hires migrant farmworkers to stay onsite in five mobile homes in various states of disrepair. Seasonal workers are often subject to unsafe, unclean, and unhealthy housing. They work long, hard hours in often unforgiving weather, and deserve a safe, comfortable place to rest between shifts.
Friske saw MECA's Energy Optimization program as a tool to remedy this situation and invest in their migrant farmworkers. We proudly partnered with them to set a new housing standard for seasonal workers. Replacing these mobile homes improved worker comfort and health, lowered Friske Orchards' energy costs, and empowered the Friskes to reinvest in their farm and their employees.
In the new highly efficient housing building, we installed:
14 mini-split air-source heat pumps
11 tankless, on-demand electric water heaters.
ENERGY STAR washers, dryers, and refrigerators
86 LED light fixtures
A solar photovoltaic (PV) array of 72 roof-mounted panels
Friske Orchards won a 2017 Governor's Excellence Award for the project, but the largest win is the safe, clean, healthy housing where their employees lay their heads after a long days' work.
Re-lighting a local marquee with sustainable LEDs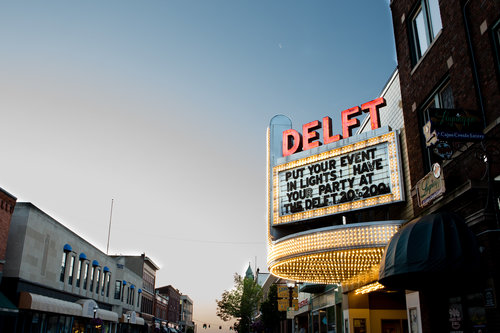 Walking around downtown Marquette feels like a journey to the past. Historical buildings line the streets to imbue the city of 20,000 with a small-town ambience. One of the biggest contributors to this effect is the iconic Delft Theatre marquee, which draws attention like a Golden Age star—at least when it's lit up. Opened in 1914, the theatre fell into disrepair and abandonment by 2000. It remained dark until 2017 when Jen Ray and Tom Vear transformed the theatre into Delft Bistro—a beautiful, two-story restaurant that plays movies on a large screen to evoke the Bistro's theatre history.
"Preserving the character of the historic theatre was very important to us. We wanted to restore the building's status as a landmark property in downtown Marquette. We also wanted to prioritize energy efficiency to minimize our environmental impact and save money on operating costs. The Energy Optimization program helped us do just that" - Tom Vear, owner of Delft Bistro
The transformation was no small undertaking. Armed with a $481,000 Community Development Block Grant from the Michigan Economic Development Corporation to support the renovation and MECA's Energy Optimization program to help them sustainably relight the iconic marquee, we got to work.
In the Bistro we helped install:
ENERGY STAR commercial freezers
An ENERGY STAR commercial ice machine
An energy-efficient HVAC unit
2,000 LED lamps and light fixtures, including those on the marquee
An energy-efficient laser movie projector
Ray and Vear used the incentives to preserve the town's history inside and out. Thanks to the new, efficient lighting, the Delft marquee is no longer just a symbol of the past. It's now a sign of Marquette's future, which shines brighter than ever.
A 1900s farmhouse more efficient than a new build: From coal heat to heat pump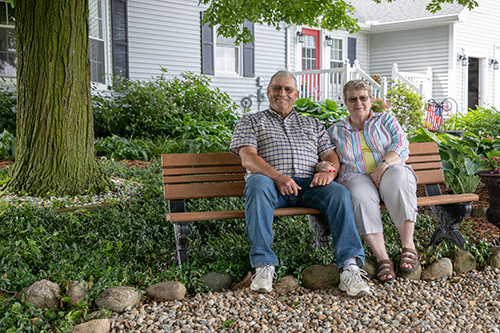 Jim Stump has lived in the Stump family farmhouse in Lyons for his entire life. Built in 1900, before electricity was available, the house was originally heated with coal. By the 1990s Jim and his wife, Ann, upgraded to propane heat and electric cooling. Knowing a furnace replacement was on the horizon, they saved money, researched options, and contacted the Energy Optimization program for support.
Energy-efficient home upgrades aren't new to the Stumps. They had already reduced propane consumption by 35% with an upgraded grain dryer. The cost savings—along with the unpredictability of propane—made the ground source heat pump system an easy decision. The installation was an investment not only for their home, but for their community and future generations.
"This project has been rewarding for us for many reasons. We knew it was the right choice for us, but there have been added benefits that we didn't expect. The HVAC contractor (ESI Heating and Cooling) that completed the upgrades was one of my students. I was so proud to see him succeed and be part of something special, and I know that this project benefitted our local economy." - Ann Stump, homeowner
Energy efficient features included with All-In-One ground source heat pump:
An ECM blower motor for efficient air distribution
A Wi-Fi thermostat
A desuperheater for pre-heating water with heat generated by the heat pump system
The heat pump with integrated control system and the high-efficiency tankless propane water heater reduced propane usage by 50 percent. The Energy Optimization program incentives covered operating costs for one full year and made their residence more efficient than most newly constructed homes. Jim and Ann will save money, live more comfortably, and proudly leave the Stump farmhouse safe and efficient for generations to come.
Energy efficiency programs empower resilient communities
MECA's values and community focus show that what is best for people inspires strong partnerships and lasting change. Many cooperatives and municipalities plan to continue energy efficiency programs after the legislation sunsets because this work serves frontline communities and makes climate solutions accessible. We are proud to have influenced these partners and shaped the Energy Optimization program over the decade.
This work moves the needle forward and meets the needs of consumers that utilities companies traditionally see as hard to reach. It's time to recognize efficiency programs as community building initiatives. They increase resilience, bring solutions to frontline communities, and empower community care. These programs bring climate solutions to all people and save money in the process. Energy efficiency is equity.