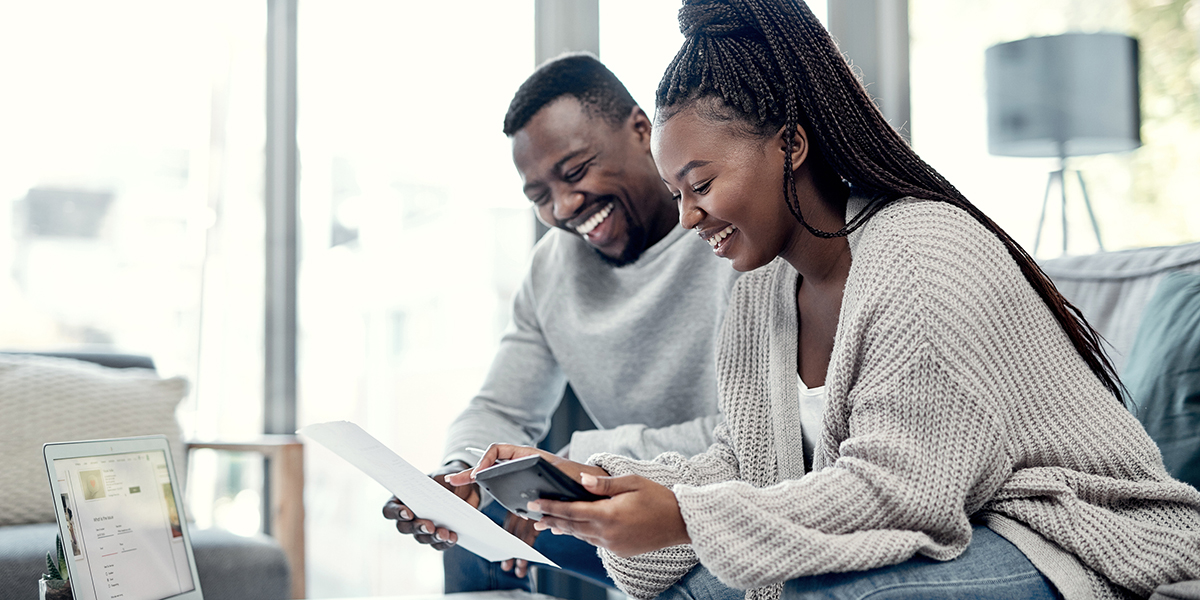 VelocityGo: How we designed a simpler tool for energy financing
Historic federal investments in climate action — especially those in the Inflation Reduction Act — have made it easier than ever for people and businesses to fund projects. However, incentives and rebates alone will not be enough to transition us to a clean energy economy. Market transformation requires opportunities that are both financially feasible and technologically accessible.
In other words, we need better tools for energy financing programs.
Over the years, Slipstream — and our financing arm, Energy Finance Solutions — have witnessed the common barriers that hinder our partners' ability to run energy financing programs. Customers face confusing systems and long approval processes. Partners long for the ability to measure the impact of their programs. Contractors lack the resources to answer their customers' questions as they come up.
The right tool for an energy financing program should meet all these needs at once.
Our partners wanted more capability than any product on the market could deliver. We saw the opportunity to make a better tool for our partners. To make peoples' jobs — and customers' lives — easier so they could focus on energy-saving goals.
So we built VelocityGO, a loan origination system (LOS) designed to streamline energy financing. Before we tell you what it is, let's start with what it isn't.
Getting VelocityGOing: The origins of a new LOS
Energy Finance Solutions had been using a homegrown loan origination system for a while, but our customer satisfaction surveys showed us that people were dissatisfied with the way the system worked. We knew we could do better.
A loan origination system for energy finance programs needs to satisfy several types of users: the program partner/sponsor, contractors, customers, our internal team, and (in select cases) the lender. The tool should serve the customer's needs above all, but each of these players has skin in the game. They're all part of the ecosystem for fair, equitable financing.
Financial software often serves homogenous groups, such as homeowners or people planning for retirement. The traditional underwriting process is similar; underwriters are usually only worried about the bank's underwriting core. Moreover, few if any financial software tools were designed for the energy sector and its varied stakeholders.
We also saw an opportunity to build software with the equitable decarbonization movement in mind. The right tool could let us measure our impacts on climate and equity, with the flexibility to consider other priorities in the future. To our knowledge, no platform existed that would meet all our requirements and position us for new innovations in energy financing.
We needed to design one ourselves.
Putting the pieces together
In designing VelocityGO, we had a few priorities in mind:
It had to be safe, secure, and reliable — especially since it would handle sensitive information.
It had to be mobile-friendly and accessible from anywhere. Any software that isn't available on a smartphone is behind the digital 8-ball.
It should be easy and intuitive for users at every stage of the journey — customers, contractors, and program partners.
To make the process quick and simple, the tool would have to automate financing decisions, such as application approvals. Energy financing can be subject to various underwriting standards, from credit score to debt-to-income ratio to utility bill payment history. All those factors complicate the decisioning engine — the technology that automates the rules that determine eligibility. We made countless adjustments to the decisioning engine to ensure it was fair, accurate, and comprehensive.
VelocityGO is built on top of SalesForce and uses nCino's proprietary Bank Operating System. Those platforms handle the LOS architecture, but to truly make VelocityGO successful, we had to refine the user experience.
As anyone who's filed their own taxes knows, just getting the right documents together can be complex. Technology to automate document prep is even worse! Keeping VelocityGO simple meant coordinating all the systems and vendors behind the scenes and presenting them to the user through a quick, streamlined process that felt intuitive.
Once the structure of the software was in place, we had to test it, re-test it, and tweak prompts and information displays and fonts and colors and buttons — all the little things that make the difference between a great app and a hunk of junk.
In 2023, we released VelocityGO. Now it's time to get the tool in people's hands.
Why we're excited about VelocityGo
VelocityGO is designed to meet the needs of its users.
Customers encounter a transparent application and approval process. We kept things simple with features such as safe, secure income verification, real-time application status, and a drag-and-drop interface for uploading documents.
Contractors gain visibility into their entire customer pipeline. They're able to support customers with real-time information on the status of applications.
Partners can easily track the success of their programs — even down to the climate impact of their projects. For instance, they can track how much energy usage might change with a project or how much solar energy it might produce.
Partners can also measure the social impact of their programs by tracking statistics such as income sector. We have the flexibility to track other factors in the future. What if, for example, we integrated the system with maps based on federal socioeconomic data? Features like this are already underway, and we're looking forward to hearing our partners' ideas for how VelocityGO could help them reimagine financing programs.
Of course, while you could collect any data you'd like, you must make sure the data is used to improve — not restrict — access and offerings. It's important to handle it the right way, and it's important to find a way to do that more meaningfully. A tool such as VelocityGO has to do what's best for the customer at the end of the line.
This is just the start. Our partners still have room to beef up the integrations, including the tools for identity and income verification. VelocityGO will no doubt improve as we learn more about people's needs and as demand for financing to feed the decarbonization movement grows.
Slipstream and Energy Finance Solutions see financing as a holistic solution. There is always room to develop even more affordable and inclusive ways to fund energy efficiency and renewable energy projects.
Get in touch with us to talk about the financing programs we'll develop together:
Aaron Edge
Director of Equitable Finance Programs
608.729.6960
Email Aaron

Robin Sherwood
Director of Lending Infrastructure
608.729.6955
Email Robin