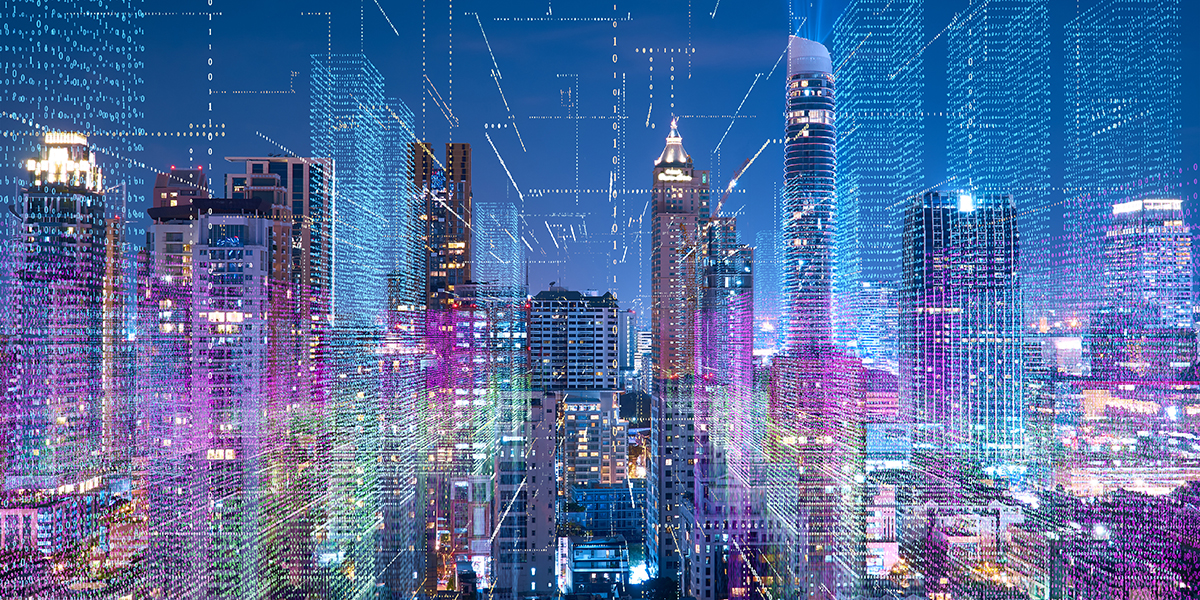 Beyond the Building: Grid-building interactivity is key to decarbonization 
The many actors of our energy industry are all turning to take on carbon as our primary target—some slowly and stubbornly beginning that transition, others already there. We used to count kWh, Btus, number of widgets installed, or number of buildings certified. Now we're counting carbon. That's a big deal.
It's also welcome news for those leading the fight against climate impacts of the built environment. Carbon accounting is leading to major opportunities to address new areas that impact emissions, such as embodied carbon, refrigerant management, and electrification. Whereas building operators and utilities used to operate in siloes, they can now focus on decarbonization in tandem, as a common goal.
As we're cleaning up buildings, utilities are cleaning up the grid. Those of us focused on the built environment should all take note: we must now think beyond the building to the electric grid connecting it.
The connection between buildings and the grid
Carbon-free electricity is growing tremendously on the grid, and most regions are planning to phase out coal. This shift to more intermittent resources demands that buildings and the grid cooperate. Most actions to decarbonize buildings—including efficiency gains and electrification—will reduce carbon emissions on their own, for sure. But the success of decarbonization depends on designers, buildings operators, conservation program implementers, and other building professionals also supporting the transformation of the grid as well.
Reducing carbon is one thing. You'll actually be leaving money on the table if you're not paying attention.
This means building professionals should have at least a cursory understanding of the local grid and its needs. We should know the times of day and year when the grid is dirtiest or most constrained and how our regional grid is expected to change over time. This information lets us tailor our building decarbonization plans to make the biggest impact.
Carbon is one thing. But you'll actually be leaving money on the table if you're not paying attention. Many utilities are putting programs and rates in place to promote grid-friendly buildings and building operations. By preparing your building to make the most of these utility benefits, you can grow your building's coffers while shrinking its carbon footprint.
Resources for grid-building interactivity
I know these concepts and processes are new, and many of us are spread too thin to spend a lot of time learning new approaches. Luckily, there are several resources to help all of us understand our role in grid-building interactivity:
What's to come
I am currently working on the Grid-Building Intersection working group of ASHRAE's Task Force on Building Decarbonization. This working group's sole focus is how buildings can interact with the grid to help. This year we are developing a new guide with clear, prescriptive guidance for building professionals on how to position their building to interact with the grid to both maximize decarbonization and benefit financially. The working group will collaborate with the committees who write energy and construction code language at ASHRAE to add grid-interaction requirements into code language. (The latest version of ASHRAE Standard 189.1 already has some language, but more will come!)
Focusing on the building alone is not enough.
As a building professional, your efforts to decarbonize your buildings are an important step toward addressing climate change. But all buildings—even zero energy buildings—still rely on the grid. Focusing on the building alone is not enough. There is a lot of opportunity in the connections beyond the building.