Accelerate Performance is a U.S. Department of Energy funded initiative that empowers owners and developers to achieve desired energy performance goals. It will change the way they procure their buildings.
How Accelerate Performance works
Building owners prioritize project goals, specify an energy performance requirement and select the design and contractor teams based on their ability to meet it. Then they measure energy performance to verify that the contract requirement is met.
By leveraging the DOE investment, our team of nationally recognized experts will support owners by integrating performance-based procurement into their next new construction or major renovation project. This approach has been proven to help owners achieve high performance buildings or even net zero energy buildings at little or no additional cost.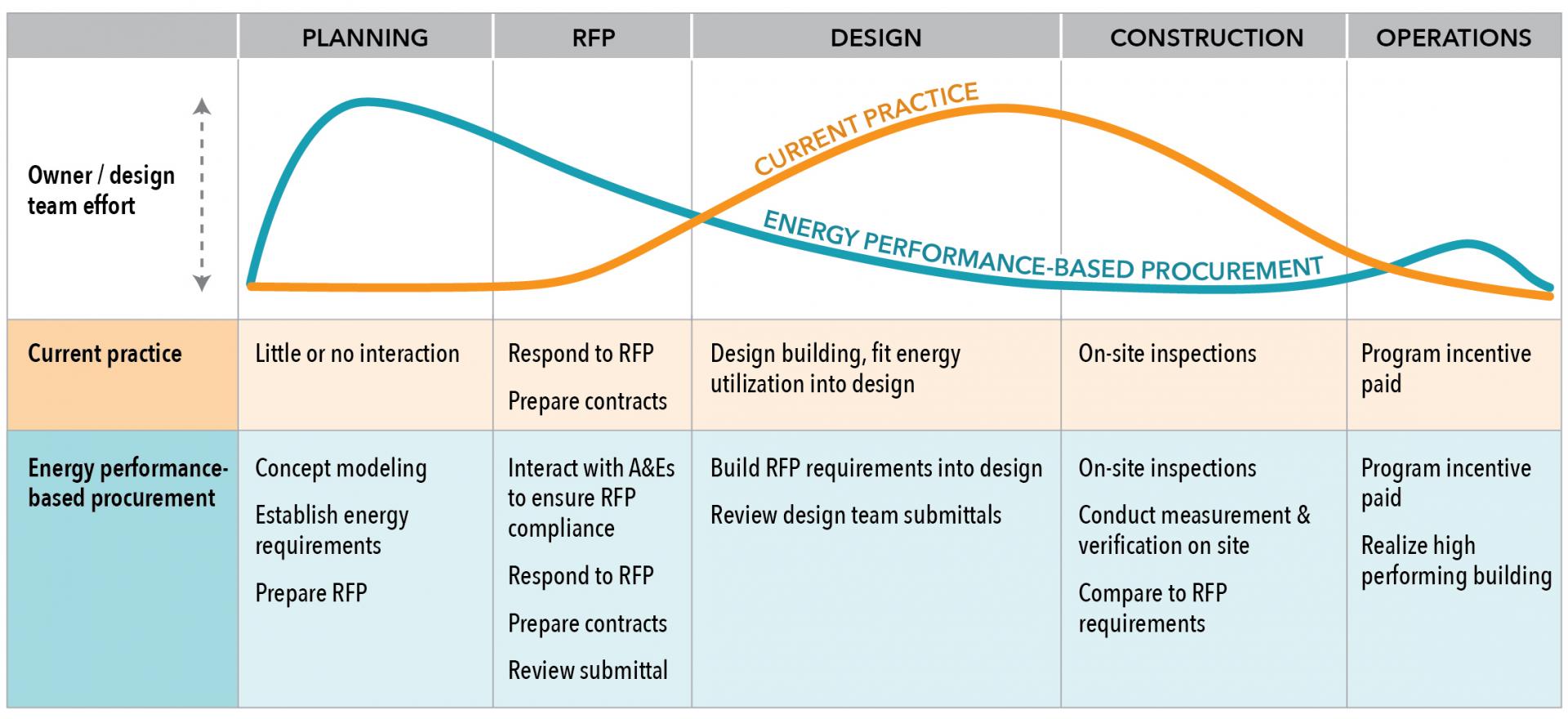 Learn more about Accelerate Performance
Download the following PDF resources to read more about Accelerate Performance, or contact us directly via email.
AP for Real Estate Developers AP for Institutions
Additional Resources
Paper: Establishing Building-Level Energy Goals in Procurement Documents: Lessons Learned from Pilot Utility and Portfolio Projects (ACEEE 2018 Summer Study)
Paper: Future of Commercial and Industrial New Construction Energy Efficiency Programs – Moving Toward a Holistic Approach & Zero Energy Building Design (ACEEE 2020 Summer Study)
Report: Our final Technical Report for the DOE, with additional resources and market research (May 2019)
Webinars: In 2021 Slipstream partnered with EPA ENERGY STAR to deliver a pair of free webinars on performance-based procurement. Recordings are available on-demand.
Key Partners
U.S. Department of Energy, Office of Energy Efficiency and Renewable Energy​
Minnesota Department of Commerce, Division of Energy Resources ​
National Renewable Energy Laboratory​
University of Minnesota Center for Sustainable Building Research​ (CSBR)
Utilities: ComEd,​ Eversource, National Grid