Sketchbox: Your trusted energy modeling tool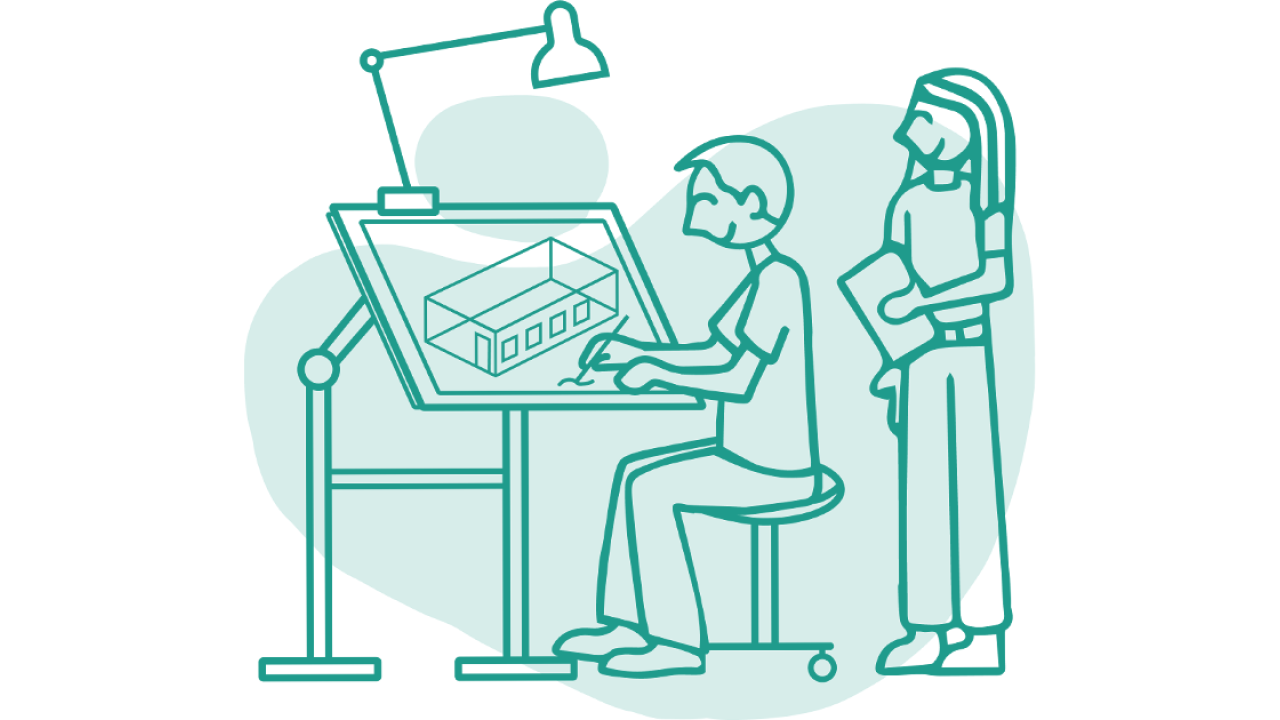 Great design starts with a sketch
Our mission is to accelerate climate solutions for everyone. Great building design, informed by early energy simulation, has the power to improve building performance without adding cost. Every project is constrained, so how can we make the best design decision every time, as quickly as possible?
Conventional energy models are too slow or expensive to inform concept design, so only the most expensive and high-profile buildings have been getting the analysis they deserve. That's where SketchboxTM comes in - by simplifying and streamlining the energy modeling process, we're enabling projects of all shapes and sizes to be more climate friendly.
Designed to be responsive to your needs
Sketchbox is a web-based user interface for energy modeling, designed to take the guesswork out of energy performance and help you find the right solutions faster. We built it to meet a need within our own team of full-time energy engineers and realized that we had something worth sharing.
Sketchbox is different because it focuses on the concept design process and helps designers quickly identify opportunities that matter most in any given project. You don't need to be an energy expert to be able to create change. We built it to be:
Simple – Sketchbox minimizes the use of complicated industry terms and helps you move intuitively through a project using good default values and suggested energy efficiency strategies that apply to the most common types of buildings and HVAC systems.
Fast – Sketchbox purposely simplifies geometry, avoiding the most time-consuming aspect of modeling, and leverages the speedy and reliable Department of Energy DOE-2 modeling engine.
Robust – Run time errors can derail a concept design session. Sketchbox is designed to be reliable with results that are accurate enough for early phase design, simple buildings, and energy efficiency programs. Users can download native DOE-2 files to understand the inner workings of Sketchbox.
Actionable – Measure-by-measure results help you focus on the design elements that matter most, while minimizing post-processing time.
Mobile – You can run Sketchbox from any internet-connected device to make real-time decisions with your design partners and clients.
Sketchbox Pricing and Tiers
We want Sketchbox to be accessible to all people and projects, because enabling good design saves energy and helps us achieve our mission of climate solutions for everyone. The Basic Plan aims to make energy modeling more accessible and help to train the next generation of energy efficiency professionals. Our Standard Plan adds additional features and helps support the continued development and improvement of Sketchbox.
Sketchbox Subscription Plans and Benefits
| | | |
| --- | --- | --- |
| | Basic | Standard |
| Cost | $0 | $149 annually |
| Number of building shells | 2 | 10 |
| Access to raw DOE-2 files | No | Yes |
| Saved projects | 10 | Unlimited |
Sign up for your free account first. Once you have an account, it's easy to upgrade within Sketchbox using the "Upgrade to Standard" button at the bottom of the page.
Want to do more with Sketchbox?
Sketchbox is a customizable solution that our partners can use to meet the unique requirements of their efficiency programs to ensure smooth operation. Options include:
State-specific energy code baselines
Relevant incentive calculations
Custom efficiency measure sets unique to your programs
Custom results graphics or data exports
Additional training and support for your team
Contact us to learn more about how Sketchbox can support your programs or to request a demo.

Already a Sketchbox user?
We hope you are loving Sketchbox as much as we do! If you need help using the system or want to explore our tutorial resources, check out these links below:
If you are having troubles with your account, you can contact our support team directly through the Support button within the tool.