MGE commercial building analytics and benchmarking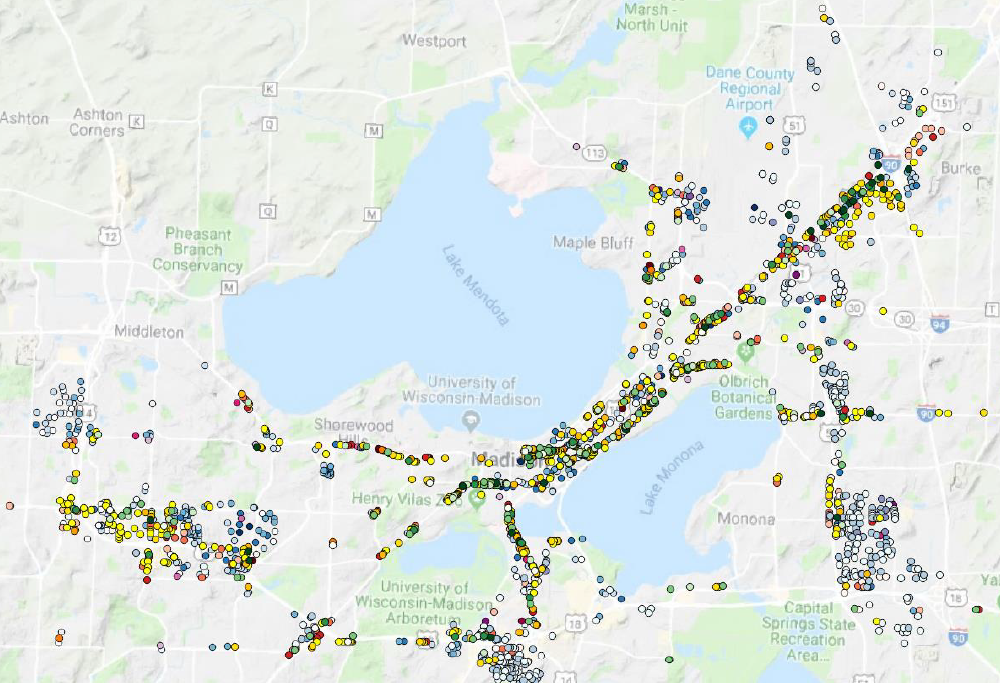 How can a city develop business energy efficiency baselines by building type? We break it down.
Do you have the energy and property data needed to understand how buildings in your community or service territory perform against other similar buildings? We worked with Madison Gas and Electric (MGE) to link utility data with property tax data in new ways. The result? A robust dataset that can be used to inform city-wide programming. The City of Madison and MGE wanted to drive more energy savings to help business customers. They needed a better understanding of the types of business – and how they benchmark against similar type buildings in MGE's service territory.
We investigated the commercial building stock in Madison and MGE's service territory to benchmark those buildings against each other as well as a national database of benchmarked buildings. We used utility energy consumption data and city of Madison public property tax data to perform a high-level analysis of key energy saving opportunities. We identified strategies for energy savings and prioritized building end uses to target. These end uses included building envelope, lighting/plug load, HVAC, and domestic hot water. Slipstream's characterization of the Madison market gives the City and the utility common ground for collaboration on energy and economic development goals.
We presented our research methodology, findings, and recommendations to the Sustainable Madison Committee on Feb. 23, 2020.