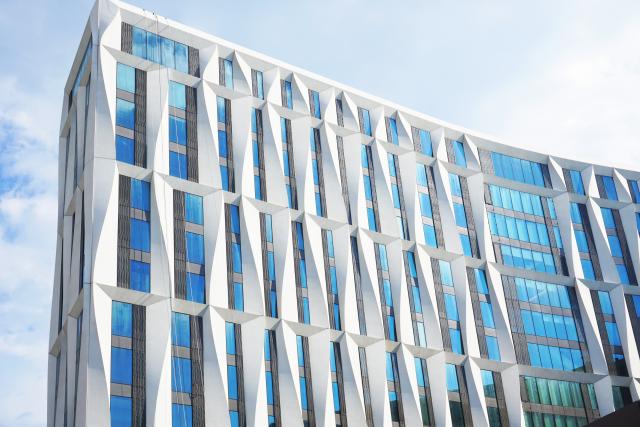 High performance building consulting: a look back and forward
To serve the mission at Slipstream, our work sits at the crossroads between human health and wellbeing, energy efficiency and equity, and clean and reliable power. To meet our goals in these areas we typically develop and implement large scale initiatives based around utility partnerships and programs.
Each year however, opportunities arise built on our relationships which focus the beam of our efforts on an individual project or campus. In this work our motivation changes. Instead of trying to incrementally raise the performance of the bottom of the market, we strive to create a beacon at the top. A project that can help guide the industry towards what is possible – going beyond the norms of building sustainability when a team sets their mind on high aspirations. These objectives of course, are always changing as the market develops.
This month marks my five-year anniversary at Slipstream and gives me an opportunity to reflect on my journey across our high-performance design, analysis, and consulting services.
Slipstream's central work gives our consulting practice unique insight to stay ahead of the curve when it comes to building energy, health, water use, and indoor environmental quality.
Through our design and implementation of new construction utility programs, we can impact hundreds of individual projects each year. These range from spec developers tilting up warehouses to the latest towers filling Chicago's skyline all of which need cost effective impactful solutions.
Our research team helps pilot emerging technologies as well as studies those which were deemed to be revolutionary at their time creating new standards for building science and raises the bar on what is considered innovative.
We strive to educate and engage communities and residents around a sustainable future bringing together thought leaders and motivating those new to the movement.
In each of these core competencies our interdisciplinary team gleans insights to what works and what doesn't developing a repertoire of strategies that when integrated together can be extremely powerful.
During my first few weeks at Slipstream, we were developing building system concepts to serve the new transportation hub for Mecca's pilgrimage site. At the same time, through a U.S. Department of Energy grant we had a project with the University of Chicago which set operational energy targets for Studio Gangs' stunning and now award-winning Campus North Dormitory.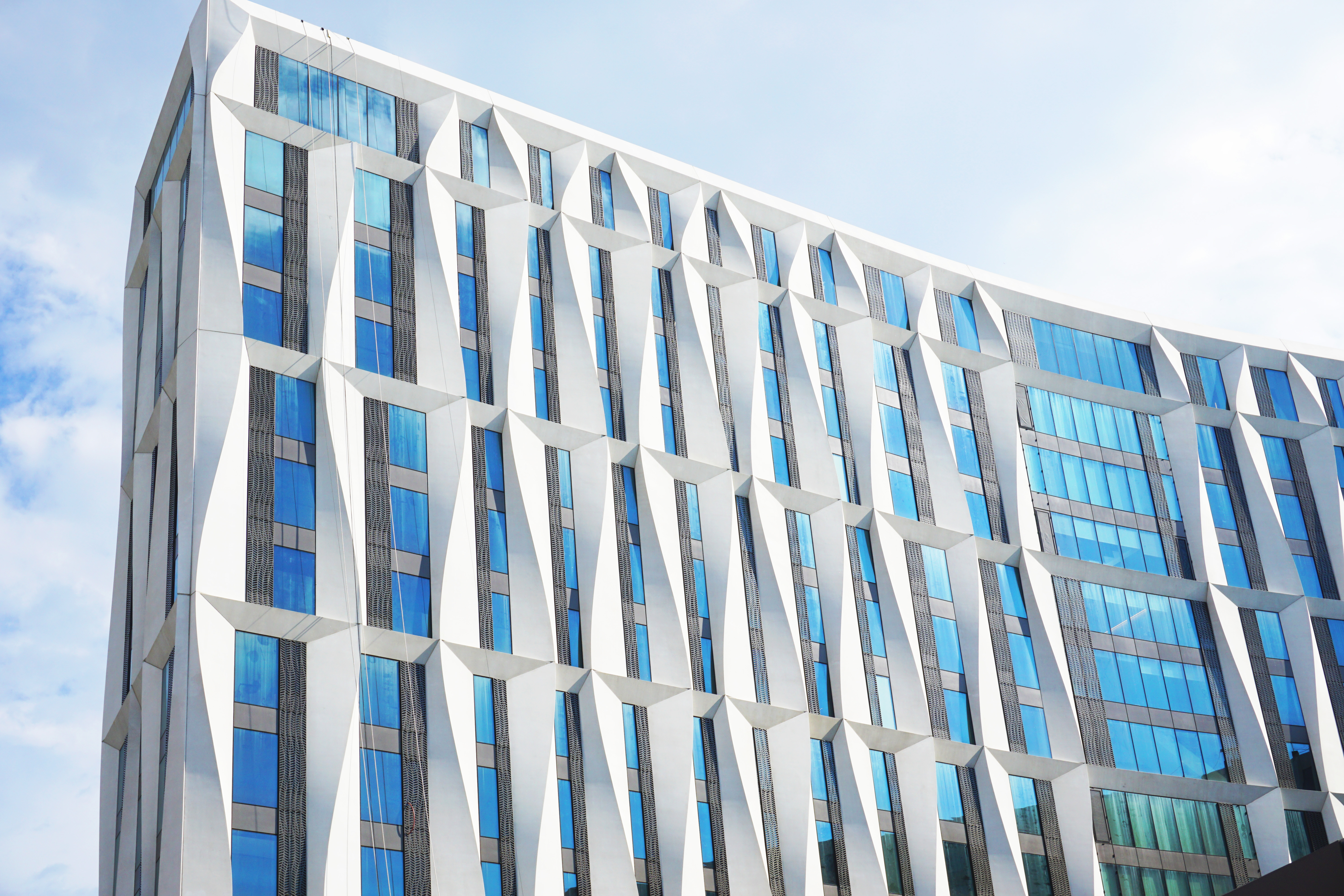 University of Chicago's campus north dormitory.
Our consulting team was small, but that didn't matter when it came to taking on impactful, transformational projects.
The work on Mecca's project helped us showcase our creativity and deep analysis skillset with Perkins + Will who was just coming off winning AIA's firm of the year award and looking to find a new office space. They asked us to help design their fit-out within Chicago's historic Wrigley building. Since you can't improve what you don't measure, we sent our research team to characterize the existing space looking at daylight, air quality, and energy use. Coming out of that study was a set of goals to implement visible sustainability interventions leading to a more productive workplace.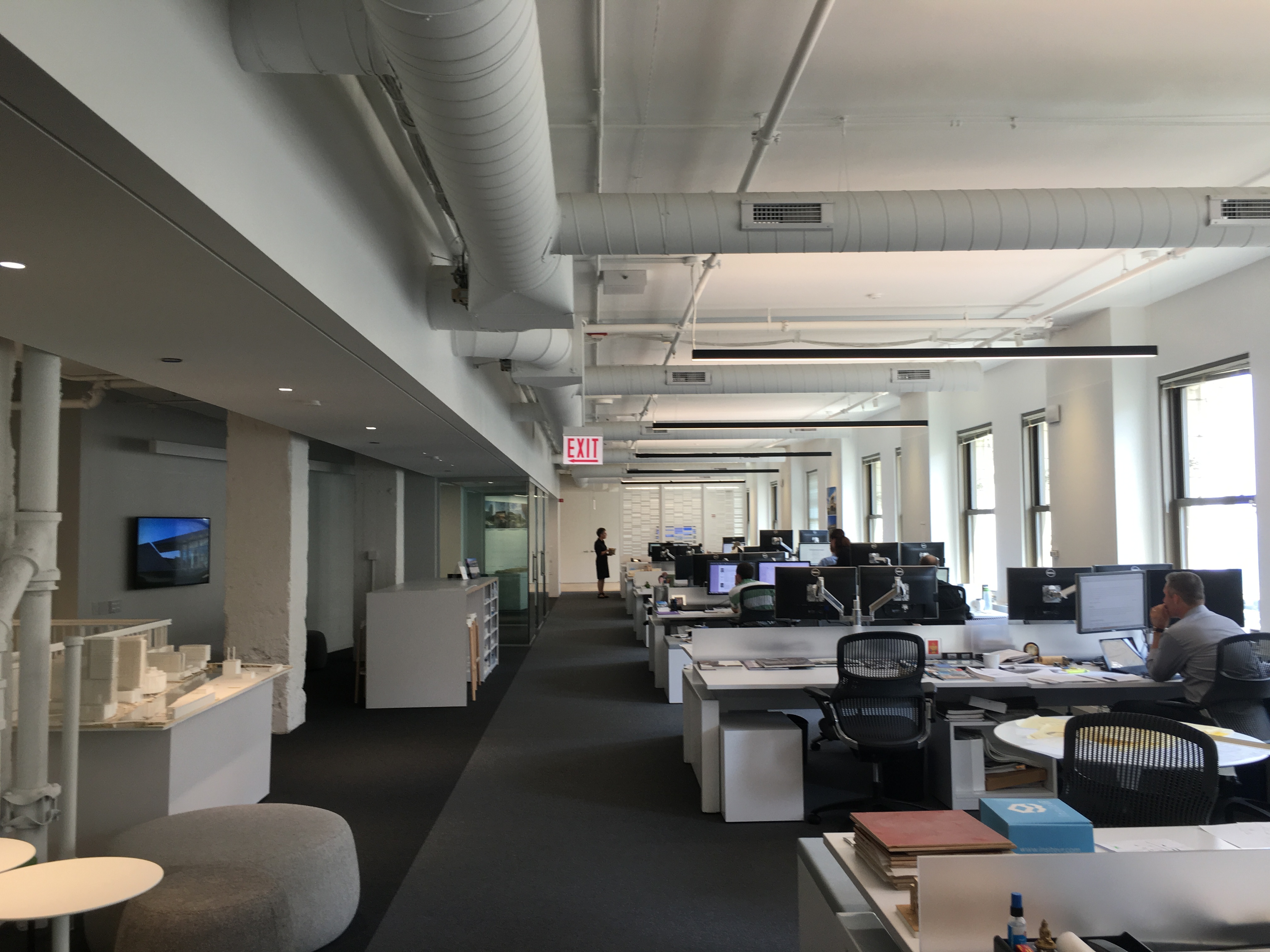 Office space within Chicago's historic Wrigley building.
Around this time, Marge Anderson, our Executive Vice President, was chairing the board of directors for the USGBC. One of their initiatives was to serve the people of Haiti after the devastating earth quake through developing the new William Jefferson Clinton Children's Center. It was immensely rewarding to be part of this project team. Using LEED v4 and the newly established WELL Building rating systems, we helped optimize comfort and air quality through natural ventilation and shading design, developed natural and artificial lighting systems for circadian rhythms, and drove energy and water use low enough for the building to be free of the unpredictable grid.
The last project highlighted, from my time with Slipstream, is the Keller Center, an adaptive reuse of a historic dormitory into the Harris School of Public Policy's new home. Our team was very proud to be part of Farr Associates team as we knew right away we'd be undertaking one of the most sustainable projects ever in the City of Chicago. Our task, which was just as daunting as the project's overarching goals of both LEED Platinum and Living Building Challenge Petal certification, was to daylight five select spaces carved into the existing envelope. The five-story forum used an approach to dynamically connect occupants to the outdoors, while the offices and study areas relied more on diffusing solutions for an even quality of light. The project just completed construction showcasing the success of the team.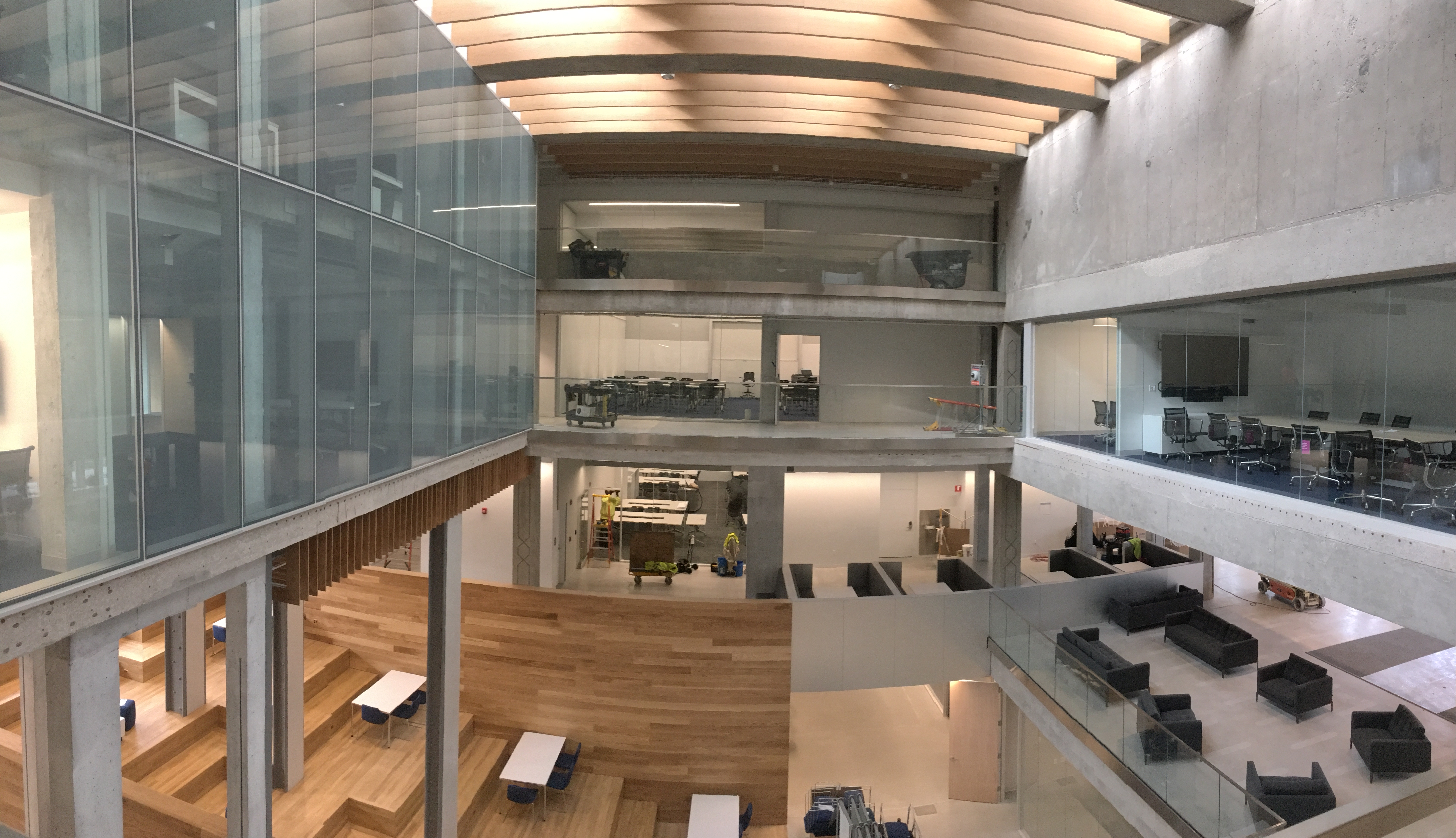 The Keller Center.
Looking ahead our team is excited to see a new 100,000 square foot net zero ready office building come online in Chicago illustrating that the technology for a carbon free economy is here. It simply just needs to be integrated. We've started a similar journey with a manufacturing campus in Wisconsin and are starting to see more and more projects take on this vision, they just need to know where to look to get started.
Are you interested in making your next building project more energy efficient? We can help. Contact me to get the process started.