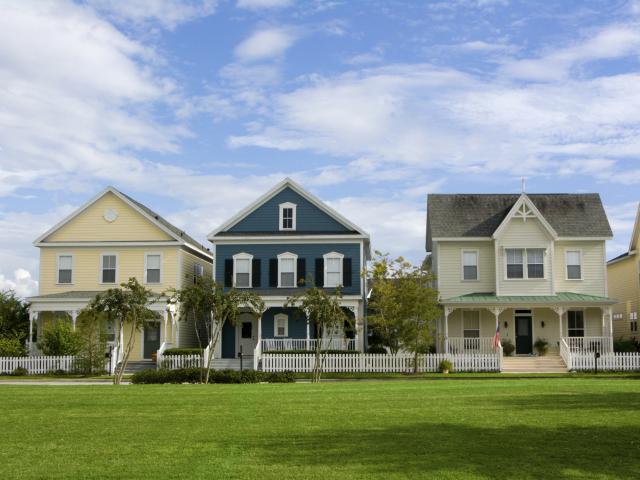 Changing the landscape of new home construction in Wisconsin
April 5, 2019
Nearly two decades ago, Slipstream (formerly WECC) partnered with FOCUS ON ENERGY®—Wisconsin's statewide energy efficiency and renewable energy program—to develop a residential new construction pilot program in the northeastern part of the state.
The pilot was just the first step in what would become a lengthy and fruitful venture to changing the way homes are built in Wisconsin. The success of the pilot led to the launch of the Wisconsin ENERGY STAR® Homes Program in 2001, and since then more than 32,500 homes have been certified—stimulating the widespread adoption of energy-efficient building practices.
In 2016, a program evaluation revealed a significant discovery: verification that builders across the state are voluntarily constructing homes far more efficient than is required by Wisconsin's current residential building code. Slipstream is proud to have contributed to the transformation of the residential new construction marketplace in Wisconsin—the ultimate goal of all energy efficiency programs.
Why has Slipstream's implementation of the FOCUS ON ENERGY program been so successful?
Program design. In 2010, Slipstream developed a new program design based on a "percent better than code" measurement (something home buyers could understand), a tiered incentive structure that offers progressively larger incentives for greater energy efficiency (something builders like), and a set of standards that result in a home that is not only more energy efficient—but is also safer, more comfortable, and more durable than a home merely built to code. The FOCUS ON ENERGY New Homes Program launched in 2010 based on these principles.
Ongoing training, education, and outreach. Continual training and education has been the cornerstone of the program since 1999. To date, the program has educated more than 21,000 tradespeople, including builders, Building Performance Consultants, framers, and HVAC contractors. As these trades circulate within and outside of the program, and as related trades go to work for non-participating builders, knowledge is transferred throughout Wisconsin and well outside the operating reach of the program.
Providing tremendous value for builders. The program maintains a roster of dedicated builders and constantly attracts new participants. Why? First, the program was founded on the principle of pairing each builder with a Building Performance Consultant associated with the program, who verifies all program standards are met— which in turn helps the builder mitigate risk. Second, the New Home Certification provides a competitive advantage with third-party proof that the builder constructs a high-quality home. And finally, ongoing education keeps builders up to date on the latest energy-efficient building practices, products, and materials.
The discovery that non-participating builders across the state are voluntarily constructing homes that are far more efficient than required by code led to a Market Characterization Study in 2017. The Study was initiated with the intent of setting a new baseline by which to calculate energy savings in 2018.
What does this mean? We are raising the bar even higher for energy-efficient homebuilding in Wisconsin! We are proud of the great strides we've made so far and look forward to the next step in our journey to achieving even greater energy savings.