Designing a program to put heat pump water heaters in rural homes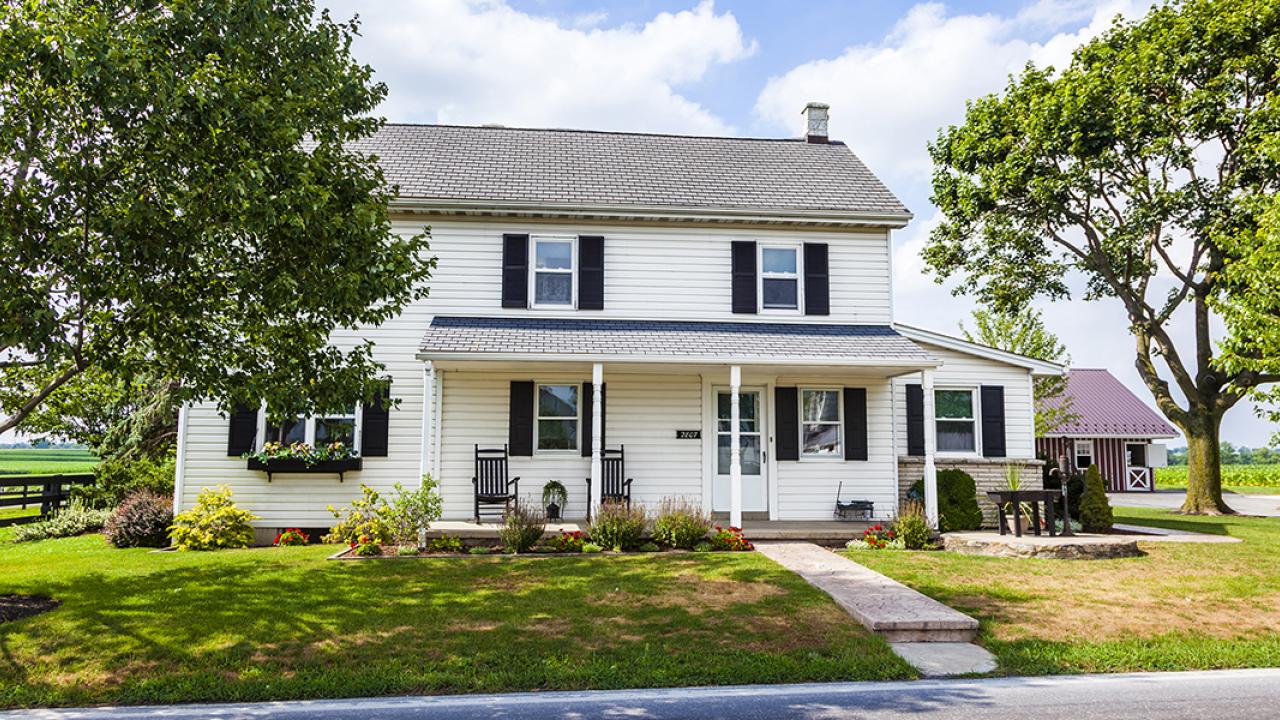 When designing residential programs, much of our work involves getting end users to adopt technology that can reduce the carbon footprint of their homes. One of the biggest means of decarbonization is electrification, the practice of adopting electric versions of mechanical systems that would otherwise require fossil fuels such as natural gas or propane.
One promising solution for electrification is the electric heat pump water heater (HPWH), which—while extremely energy efficient—comes with a steeper price tag than standard electric water heaters. Slipstream recently partnered with Michigan Electric Cooperative Association (MECA) to design a program to increase adoption of HPWHs among residents in rural communities. In November and December 2020—in the midst of a pandemic—the program resulted in a 156% increase in the number of HPWHs incentivized compared to 2019.
MECA's Energy Optimization program has offered rebates on HPWHs for several years, but few rural residents have been willing to adopt the technology. Slipstream set out to address several common barriers of adoption, including the high purchase price, the limited supply at most major retailers, limited promotion through our contractor network, and the lack of overall awareness of the long-term energy and money savings these products can provide.
The Program
Slipstream collaborated with Lowe's and A.O. Smith, a product manufacturer, to develop an instant rebate targeted to a limited rural audience. The promotion focused on owners of electric water heaters who previously participated in an efficiency program but had not received a HPWH rebate. We also used survey data from select utilities to target homes with older electric water heaters, which were likely close to needing a replacement.
The promotion included several interventions to topple many of the specific barriers to adoption:
Retail Cost
Each home in our target audience received a direct-mail postcard that included a one-time-use barcode. For the customer, this code triggered an instant rebate at the point of sale. It also tied each transaction to the specific address to which it was mailed, which allowed us to track the overall effectiveness of the mailing campaign.
To reduce the cost burden, we increased the standard rebate amount from $500 to $700 and mailed instant-rebate postcards to selected homes. When combined with other savings such as a $300 federal tax credit, the rebates made the upfront cost comparable—or in some cases even lower—than a standard electric water heater of similar size, thereby eliminating the cost barrier that deterred many homeowners.
Availability
Customers could purchase the product three ways: in person at a Lowe's store, on special order at the retail location, or online. Those who chose to shop in stores were required to have the postcard with them at the time of purchase, so the store could scan the barcode. Online shoppers still received the online discount by entering the code at checkout.
Retail stocks of HPWHs are usually very limited; in most cases, particularly in rural settings, customers can only acquire HPWHs via special order or online. To counter this, we encouraged A.O. Smith and Lowe's to stock additional inventory to support the promotion. Even as the stores agreed to supply a small quantity of inventory, the water heaters quickly flew off the shelves. While this led many interested customers to settle for special or online orders, it was an encouraging sign as far as product demand.
Timeframe
We initially planned the promotion for earlier in the year, but the COVID-19 pandemic pushed the window to November through December of 2020. This posed its own set of challenges, with many rural residents managing their expenses cautiously during the pandemic and store traffic slowing down due to restrictions.
The pandemic restrictions also meant we could not send a field team into stores to promote the incentive and answer questions. In programs like these, it's crucial to dispel myths among customers and sales staff about the functionality and effectiveness of heat pumps. Luckily, our long-standing relationships with store managers made it possible to resolve these obstacles over the phone.
The Takeaway
Overall, the results of MECA's heat pump water heater program exceeded our expectations. Lowe's provided weekly point-of-sale reports, including barcode information from mailers, which we could track back to the assigned home address. Our goal was to achieve a 0.1–0.3% redemption rate from mailers. The actual redemption rate was 0.36%. Along with the 136% increase over our coupon redemption goal, we saw a 156% increase in the number of HPWHs incentivized in November and December 2020 compared to 2019.
In 2021 and beyond, we'll continue to advertise and educate consumers and contractors about the benefits HPWHs provide. We're optimistic participation in the program will continue. So far in 2021, we've seen an increase in participation in both the contractor and retailer channels.
Overall, the high cost of this promotion might limit its value as a program offering in the long term. Still, the fact that we could inspire homeowners in a hard-to-reach demographic to adopt energy efficiency technologies—especially in such a challenging time—inspires us to continue to explore ways to move the market toward a more sustainable future.