"I'm cold." (or am I?)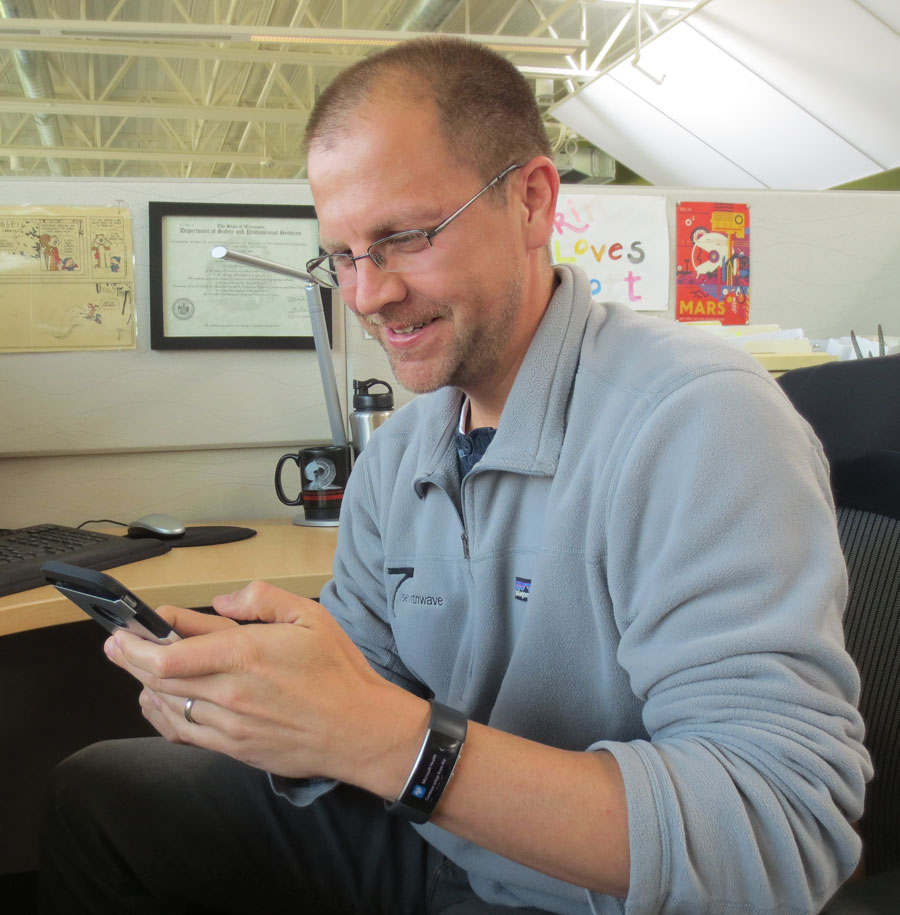 What is the relationship between perceived comfort level and actual physiological data? Slipstream is excited to participate in a research study to help answer this question.
The study, led by Professor Carol Menassa of the University of Michigan, is funded through a grant from the National Science Foundation. By participating, we will better understand the delicate balance between building performance and occupant comfort. Lessons learned will support our efforts to increase efficiency in the built environment and provide insights into better methods for designing and operating buildings.
While at their workstations, Slipstream staff participating in the study voluntarily report their personal comfort level, room temperature preference and approximate clothing level (e.g., short sleeve shirt, jacket) with a smart phone app. Simultaneously data is also collected via smart watches they are wearing and sensors located on their desks. The smart watches record their heart rate, skin temperature and ambient light level while the desktop sensors record actual room temperature, humidity and CO2 levels. All of this data is synced through the smart app for future analysis.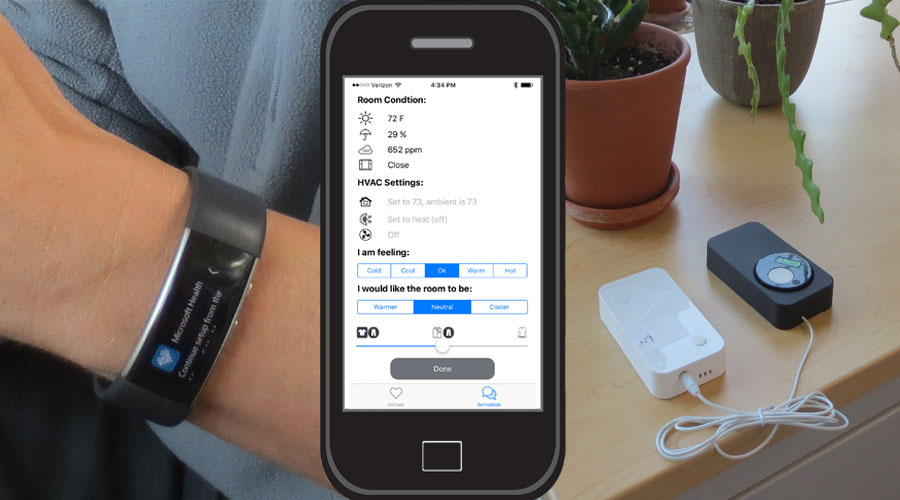 Stay tuned
If you would like to learn more about this innovative research and how it will be used, please contact Professor Carol Menassa at the Sustainable and Intelligent Civil Infrastructure Systems Laboratory.
We will post more about the study as it becomes available. We look forward to some interesting results!