Demonstration sites needed: Help Slipstream study variable refrigerant flow (VRF) systems in Minnesota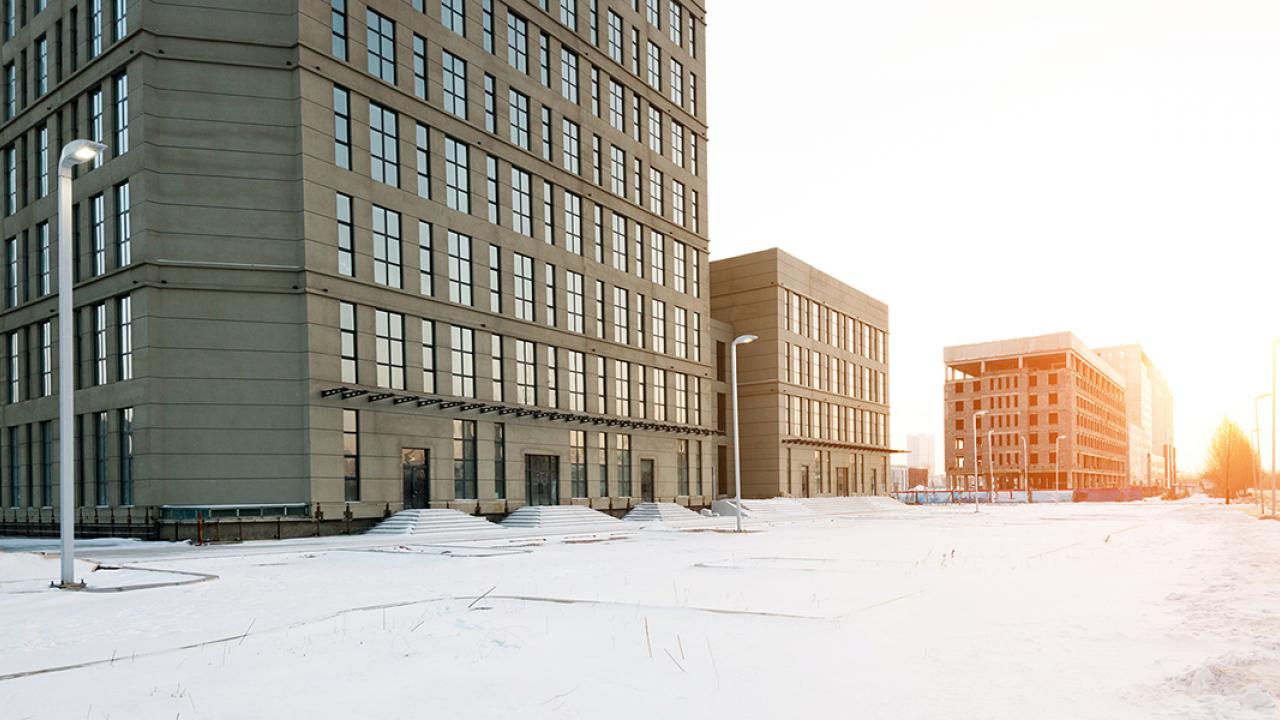 In partnership with the Minnesota Department of Commerce, we at Slipstream have set out to conduct a field demonstration of variable refrigerant flow (VRF) systems. The study aims to quantify the energy and comfort benefits of VRF systems, particularly in cold climates. We are looking for buildings in Minnesota to serve as demonstration sites for the study, including sites that have recently installed a VRF system or are under consideration for an HVAC upgrade.
Are you an owner interested in your building becoming a demonstration site? Read more about the study and and nominate your building below.
What are VRF systems?
Variable refrigerant flow systems are an all-electric alternative to traditional space heating, in which air or water source heat pumps deliver heating and/or cooling to a building's spaces. VRF systems use refrigerant to move heat throughout a building (as opposed to water or air), which allows them to use energy more efficiently—and modulate the temperature in different zones of a building, thereby reducing wasted energy.
Typical buildings that can benefit from VRF include hotels, multi-family residential buildings, office buildings, and educational institutions—but any commercial building with multiple heating/cooling zones could be an ideal candidate for a VRF installation.
Building Requirements
Your building may make a good demonstration site if it's:
Recently had an air-source VRF system installed
Slated to have a full (or majority) building HVAC retrofit
Located in Minnesota
Benefits of participating
30–40 percent energy savings over traditional HVAC systems
Superior thermal and acoustic comfort
Reduced maintenance
Marketing and publicity opportunities
Financial incentives available