Take control of your building automation system
Most facilities have a building automation system (BAS), but few perform as intended. In this webinar, we will explore building automation systems and how to optimize them for peak operation in the real world. The primary goal of the modern BAS is to control the building's HVAC system to deliver a comfortable, consistent indoor environment while at the same time optimizing energy consumption. However, many of today's building automation systems do not operate as intended and fall short of this goal.
Our expert speakers explore the common system deficiencies encountered in a BAS and how you can diagnose and eliminate them from your own systems. The webinar will conclude by exploring system best practices and how implementing them will create opportunities to reduce system costs and energy use.
What you'll learn:
Explain the purpose of a building automation system
Describe legacy building automation systems and their shortcomings
Identify and describe the opportunities available to optimize a BAS
Recognize the strategies that can reduce energy cost while still maintaining occupant's comfort
Meet our speakers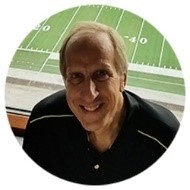 Jerry Eaton, P.E., Senior Industrial Energy Advisor
JEaton Consulting, LLC, WAEE President
Jerry Eaton, P.E., is an energy consultant with over 25 years' experience in energy, utilities, and facilities engineering. He has expertise in manufacturing, project management, process improvement and leadership/technical training. His experience includes 21 years of dedicated service in the US Navy, including the operation and management of nuclear reactor power plants for fast attack submarines. Working as the Energy and Utilities Director of the Facilities Department at Mercury Marine Corporation, he was instrumental in developing and implementing a corporate wide Energy Management Program. He received the 2006 Wisconsin's Governor's Award for his work in Energy Management. Jerry is actively involved with the Wisconsin Association of Energy Engineers (WAEE) and the Wisconsin Energy Efficiency Exposition. Jerry has an A.S. in Electrical Engineering, a B.S. in Nuclear Engineering, and an M.S. in Engineering Management.  

Mark Hawley, LEED Green Associate, President
J&H Controls
Mark Hawley has been a professional in the building science industry for over 40 years. A senior regulator-fitter by trade, his background includes experience in energy conservation and all aspects of the building automation systems industry including project development and engineering, programming, commissioning, and project management. Mark has a proven track record of helping organizations develop and implement their own energy conservation measures and programs. He is actively involved in industry and trade associations, including the Wisconsin Association of Energy Engineers, U.S. Green Building Council and Wisconsin Association of School Business Officials.
Questions?
Please see our Education & Training FAQ, or visit our webinar catalog to access Slipstream's entire collection of on-demand recordings.