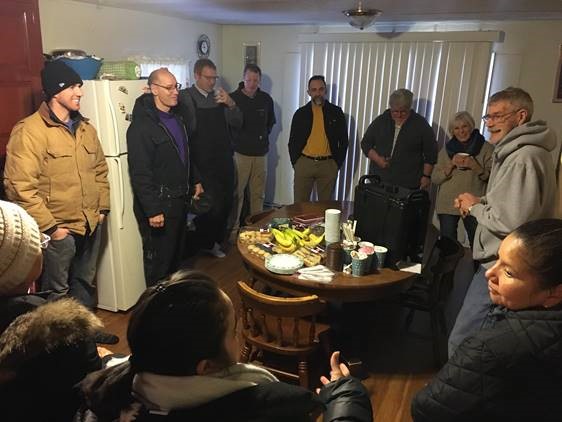 Slipstream partners with Growing up Healthy to help manufactured homes residents reduce energy costs during winter
January 9, 2020
Providing solutions to energy challenges is a pillar of Slipstream's mission. When we can live out that mission while impacting those in need, we are reminded of the importance of our work and why we are grateful to do it. So, when Growing up Healthy, a coalition of organizations and agencies addressing social factors influencing the health of families in Rice County, Minnesota, asked for our assistance we did not hesitate.
Growing up Healthy learned that during winter, mobile home parks in Faribault and Northfield, Minnesota were among the top water-users in Rice County. Why? They found that many residents kept water running to prevent their pipes from freezing. Growing up Healthy saw a need and acted on it.
With financial support from the Housing and Redevelopment Authority of the City of Faribault and the City of Northfield, Growing Up Healthy coordinated a training for mobile home park residents and volunteers in each city. They contacted Slipstream for assistance. Slipstream's Adrian Scott provided two trainings to show residents how to weatherize their homes. He covered how to seal air leaks around windows, doors, and registers, maintain their furnace, and take measures to ensure their water pipes don't freeze.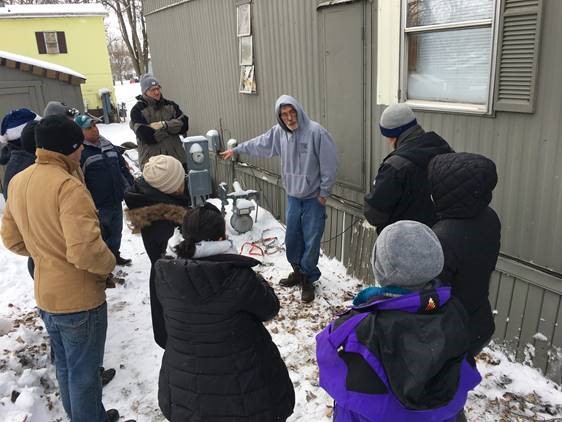 Thirteen community members attended the training in Northfield and 11 community members attended the training in Faribault. Families expressed appreciation for the opportunity to learn from an expert and discussed how they will help one another with the recommended winterization activities demonstrated during the training. In addition to materials distributed that day (caulk, heat tape, insulation, etc.), each mobile home resident, who attended the training, received a $75 Menards gift card to purchase additional winterization supplies for their home.
We are grateful for the opportunity to partner with Growing Up Healthy and the ability to support their local community. For more information on manufactured homes in Minnesota, check out the findings of our field study or this blog on our manufactured homes program we offer throughout the Midwest.