Employee caught in the Slipstream: Ben Heymer updates 1900s home
At Slipstream, we have employees who prioritize making their own homes more energy efficient. Ben Heymer, Senior Project Manager in our Chicago office, is one of those employees and featured his home in the Illinois GreenBuilt Home Tour in August. This was the seventh annual home tour where attendees can meet builders, designers, and homeowners behind the green homes and learn energy-efficient strategies to implement in their own homes. The GreenBuilt Home Tour features exceptional, award-winning, and nationally-recognized homes throughout Illinois.
In 1908, when Ben's house was built, wagons came around to dump piles of coal in the basement to heat most homes. Gas service was a new thing, used mostly for lamps and cooking initially. Indoor plumbing and electricity were available but not yet common-place in all homes. Builders sometimes stuffed wall cavities with old newspaper but his house had none.
Ben's house has had only two previous owners. While those owners did add a few modern amenities over the years, by 2014 everything was at end-of-life. For better or worse, not much had changed in over 100 years. He saw potential, though; the structure was sound, the original woodwork was beautiful, the basement had high ceilings, and there was a huge unfinished attic.
Ben and his wife were starting a family and working with a tight renovation budget. They wanted to preserve and honor the historic character while upgrading comfort and energy performance. They also wanted a more open layout and a kitchen fit for two cooks.
Instead of fancy features and finishes, they chose to focus our efforts on insulation and sensible infrastructure upgrades. They sort-of stayed on budget, accomplishing everything for less than $80/sf.
They had help from some talented people at PMPC Architecture and McKinley Design (GC) and did a lot of the engineering, design, and finish carpentry themselves. Ben and his wife refurbished and reclaimed where they could. They are still working on decorating.
Despite heavy everyday use by 5 people, the home performs wonderfully. It operates at a zero-energy-ready level, or about 40 percent the energy use of a typical home. They comfortably walk around barefoot when there's a polar vortex outside.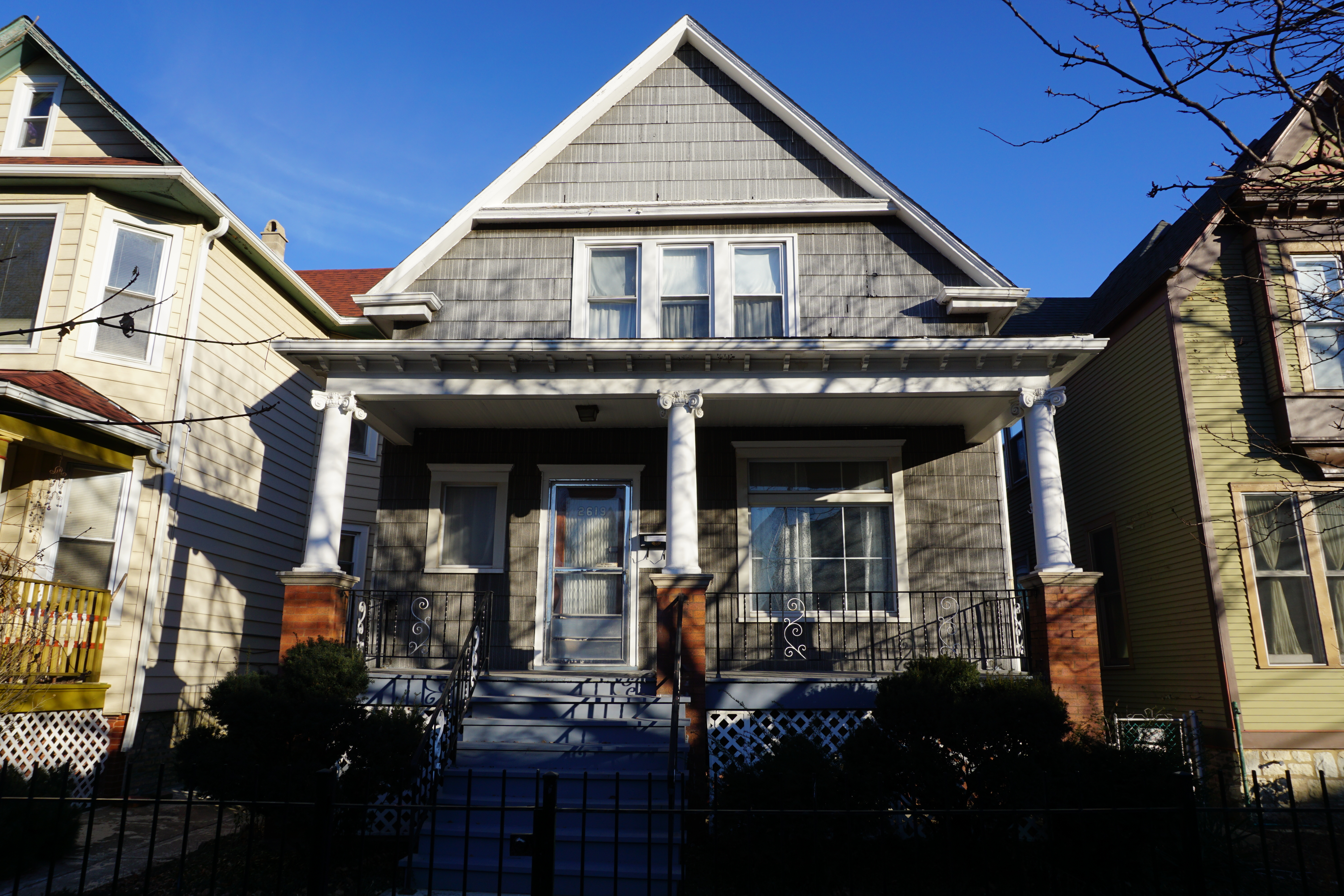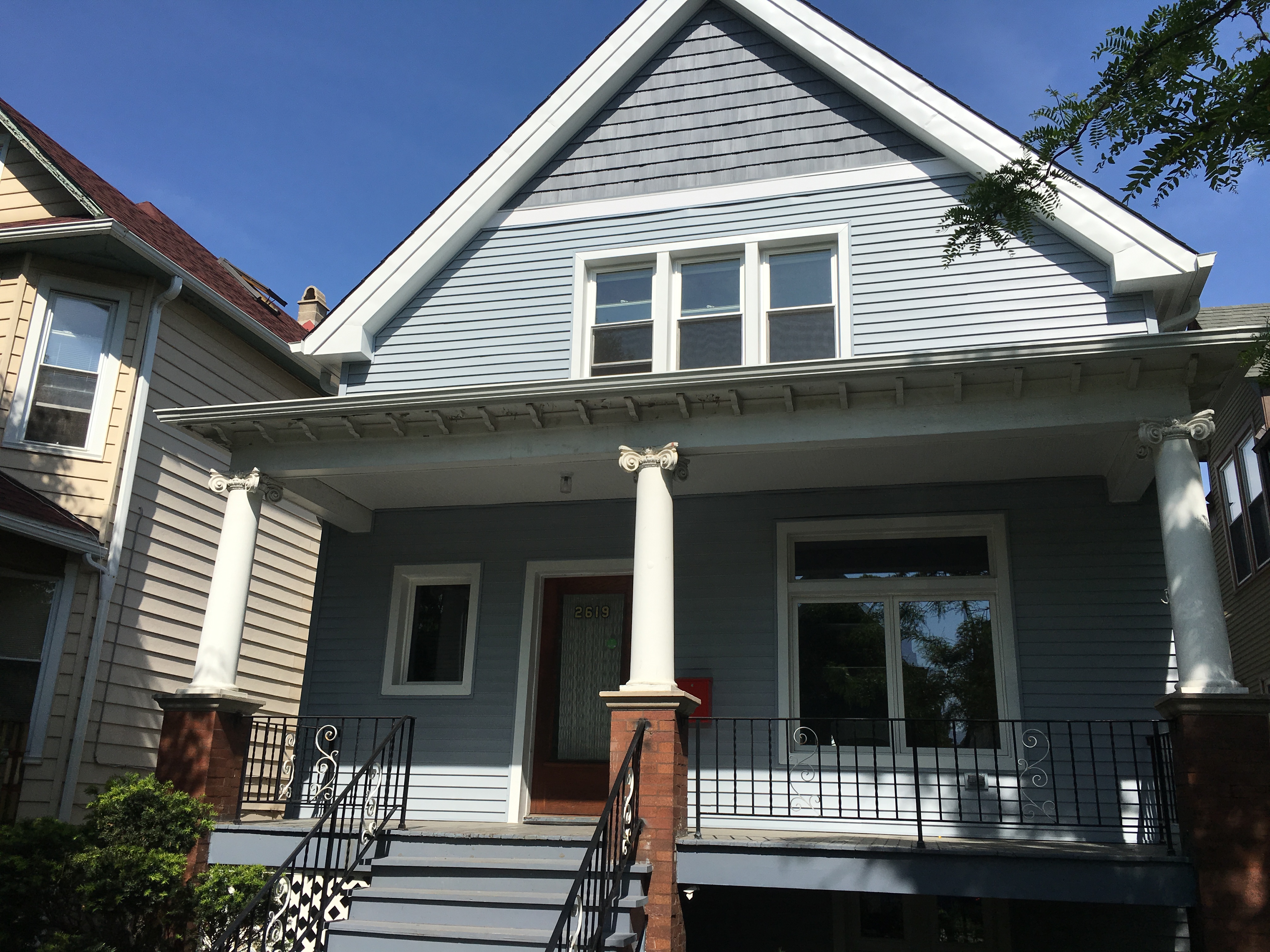 House highlights:
Exterior insulation – A new air barrier was added over existing siding and masonry. Then 4" thick continuous polyisocyanurate insulation (R-24 assembly) with a vinyl siding rainscreen finish. Leaving the existing siding in place reduced labor cost. The roof has 6" thick continuous polyisocyanurate insulation (R-33 assembly) with new vented asphalt shingle roof. This allows cathedral ceilings with practically zero risk of mold growth. The eaves were sawed off to join roof insulation with wall insulation, then rebuilt outside the thermal envelope.
Low-e windows - New Windows have 0.27 Assembly U-Value, 0.24 SHGC. They were manufactured 0.7 miles away. Vinyl windows and white trim were used in newer rooms to save cost while wood frame windows complement the older rooms with oak trim.
Repurposed grilles - Original warm air supply grilles were repurposed as return grilles. This helps balance air flow, which is critical with only 0.35 cfm/sf of total supply air.
Reclaimed wood - Most of this reclaimed wood came from parts of the house that were demolished.
Exterior shading - This barn door provides shade, privacy, and security. Exterior shades are about five times more effective than interior shades for reducing cooling energy.
North facing skylights - North-facing skylights and windows provide high- quality daylight without the unwanted solar heat gain. This also reserves south-facing roof area for photovoltaic (solar) panels.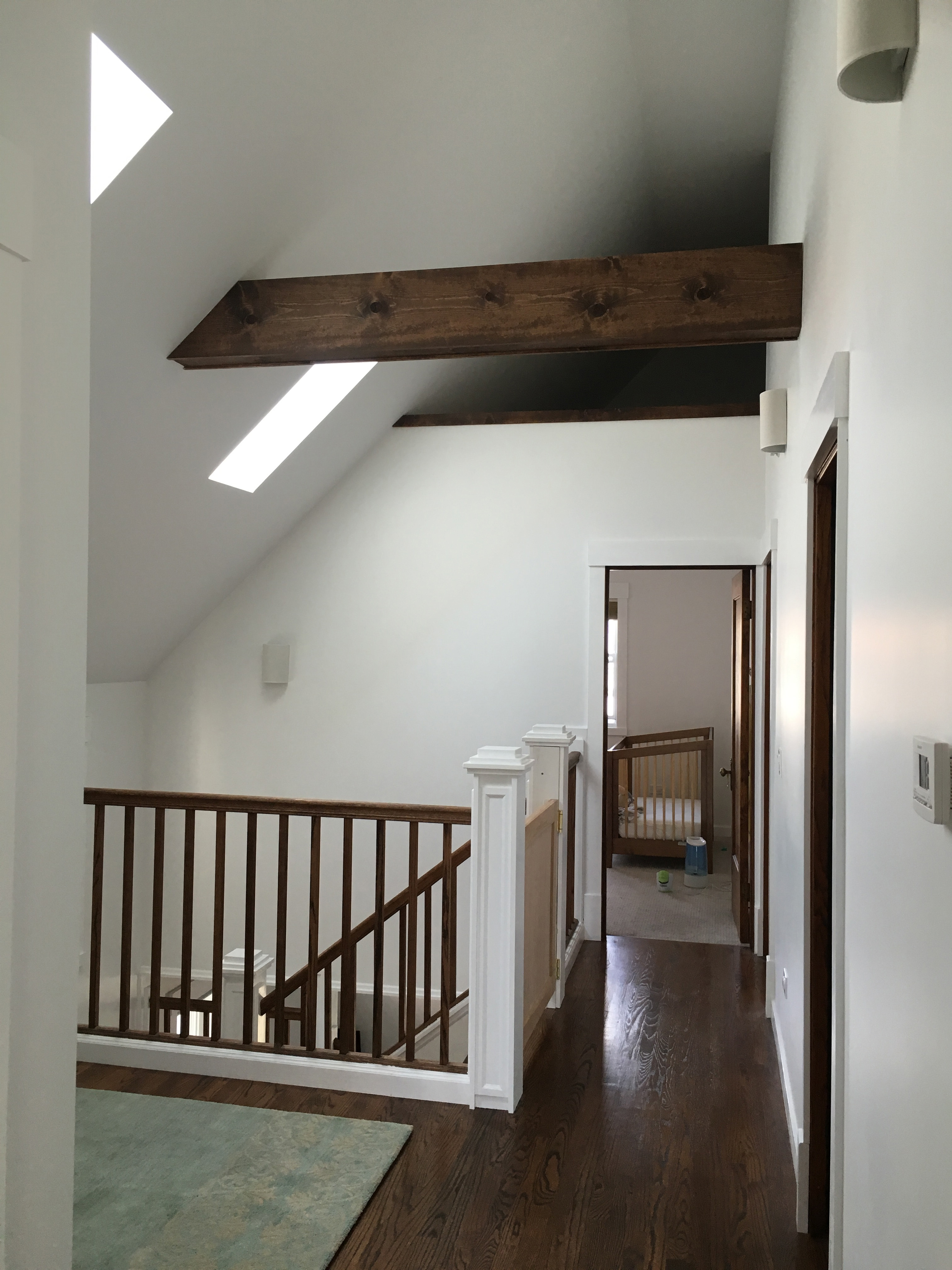 PV ready - The South-facing half of the roof can accommodate about 12 kW photovoltaic panels, enough to make this home Net Zero Energy. Empty conduits have been installed from the electrical panel to the roof to make future installation easy.
Low-cost materials - Low-cost finish materials, including many second-hand fixtures and furniture pieces, preserved more budget for energy-efficient features and infrastructure.
Recycled doors - Reusing doors reduced cost and environmental impact while preserving historic character. This property has 42 doors and gates, most of which are reused or custom-built. Some of the doors had to be reversed, revealing old hinge and latch mortises.
Light quality - A central open stairway brings daylight into the main living areas. Light-colored finishes reflect more daylight and reduce the need for artificial light. Fixtures and lamps were selected carefully to provide different color temperatures, light levels, and control options for each activity in the home.
LED lighting and lighting controls - Hard-wired LED lighting (plus a few T-8 fluorescent fixtures) contribute to high light quality and low energy use. The installed lighting power density is 0.28 Watts/sf including plug-in lamps. Occupancy sensors and dimmers further reduce energy use.
ENERGY STAR® appliances - A mix of different appliance brands delivered the best value. Two cooks can work comfortably with 44" clearance between cabinets.
Hot water recirculation pump - Pressing a button switches on a small pump that flushes cold water in the pipes back to the water heater. The quick access to hot water reduces the volume of water that goes down the drain, saving water and gas.
"Dumb" thermostats - Occupancy-sensing thermostats are not very useful in a super insulated house. With a small, efficient, HVAC system it can take hours to change the temperature by five degrees. Instead this home uses a three-zone control system with low-cost programmable thermostats. Providing unique temperature control for each floor improves comfort and reduces energy.
HVAC system - Except for being "small," this is a typical residential HVAC system with a few key upgrades:

A Condensing Gas Furnace with dual-stage burner and ECM fan is sized for 20 Btu/sf and rated at 97 percent AFUE.
The Air Conditioner is sized for 1,560 sf/ton cooling and rated at 14.5 SEER.
An Energy Recovery Ventilator with 63 percent total effectiveness saves energy while providing 200 cfm fresh air to maintain high air quality.
A Bypass Humidifier works in the winter to maintain comfort even at lower air temperatures.
A three-zone Damper Control System controls heating and cooling separately for each floor, improving comfort and reducing energy use.
The Gas Storage Water Heater is power-vented and ENERGY STAR rated with 0.67 EF.