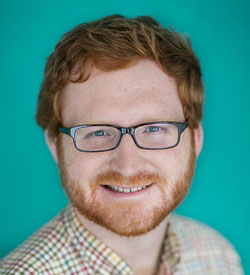 Drew Morrison
Energy Engineer
Drew provides consulting services to building owners, architects and engineers to design buildings which achieve a high level of energy performance in tandem with a high degree of occupant health and comfort. His work involves applying principles of energy science to inform real building designs; educating other professionals about energy-efficient technologies and practices; and achieving a holistic relationship between energy performance and other favorable design outcomes.
Drew's analytical skills are complemented by extensive design, research and field experience to arrive at recommendations that are both innovative and practical.
Drew has a Bachelor of Mechanical Engineering (Energy Systems Concentration) and a Master of Science in Renewable and Clean Energy from the University of Dayton School of Engineering.