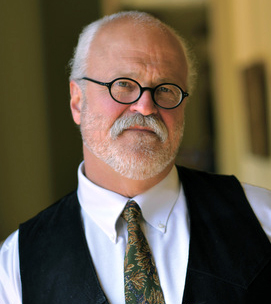 Kelly Cain
For 28 years, Kelly was a faculty member at the University of Wisconsin-River Falls (UWRF) as a professor in environmental science and management / land use planning, teaching a wide variety of graduate and undergraduate sustainability courses around sustainability disciplines.
Kelly served as director of campus sustainability and as co-founder/director of the St. Croix Institute for Sustainable Community Development (SCISCD) for the last seven years of his tenure there.
Two notable projects emerged from his work at SCISCD:
The only campus 'carbon negative' climate action plan in the country.
The conceptual design and anchor partner for the St. Croix Valley Habitat for Humanity EcoVillage, which has won several national awards.
In 2014, Kelly led the SCISCD into the private sector, spinning off LICO2e (GBC) doing business as 'Locally Invested Carbon Offsets' as a public benefit corporation in 2016. He has extensive experience in the planning, design, and application of sustainability-based models for small, medium, and large-scale businesses, communities, university campuses, and government agencies (tribal and non-tribal).