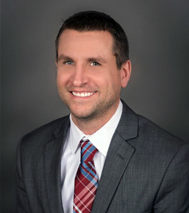 Bryan Van Stippen
National Indian Carbon Coalition
Bryan is the program director for the National Indian Carbon Coalition (NICC). NICC provides education, training, and technical assistance to tribes and Indian landowners who are interested in entering the carbon credit market. This important work helps tribal members preserve land ownership, mitigate climate change, and generate sustainable income.
Prior to NICC, Bryan was employed by the Ho-Chunk Nation as a tribal attorney for the Department of Justice before transiting to the Ho-Chunk Nation Legislative Office. Here, Bryan worked as a legislative attorney where he was responsible for land acquisition and other land issues including fee-to-trust, leasing, rights of ways, and easements.
As a student, Bryan completed internship programs for the Senate Committee on Indian Affairs, the Oneida Nation Tribal Courts, the Oneida Nation Law Office, and the Tribal Judicial Institute. He was also a teaching assistant for Geneva Institute on Indigenous Peoples Law in Geneva, Switzerland through the University of Tulsa College of Law.
Bryan graduated from the University of North Dakota School of Law with a Juris Doctorate (J.D.)
He holds a Legum Magister (L.L.M.) in American Indian and Indigenous Law from the University of Tulsa College of Law
Bryan also holds a Scientiae Juridicae Doctor (S.J.D.) in Indigenous Peoples Law & Policy from the University of Arizona James E. Rogers College of Law