Our Mission:
Accelerating Climate Solutions.
for everyone.
2021 was a big year for Slipstream. We launched a newsletter for energy professionals. We held an all-virtual Better Buildings: Better Business Conference for our partners to continue learning despite an ongoing pandemic. We transformed our headquarters into a public test bed for Grid-Interactive Efficient Buildings (GEBs).
Most importantly, we grew our organization's impact through new programs, and a wider range of work.
We also recommitted to our core values:
Champions of Equity. Our climate work must lift communities so that everyone experiences a brighter, more resilient future. We hold ourselves accountable to principles of Equity, Diversity and Inclusion and are prepared to transform into the anti-racist, fully inclusive organization we strive to be.
Collaborators.

Climate change is a collective problem that requires collective solutions. We are grateful for the dedication of our colleagues and partners who broadened our impact in 2021.

Change-makers.

A commitment to climate and equity requires curiosity and courage—the imagination to develop new ideas and the resolution to get them out into the world. Our best work is yet to come.
measuring our impact
Slipstream's three areas of focus form a circle that broadens impact, identifies new barriers, and uncovers new approaches to climate solutions.
Research and Policy: We discover, prove, and scale the technologies and tactics to cut carbon throughout our communities and across sectors.
Fair Clean Energy Finance: Outcome-driven equitable energy finance solutions pave the way for a fair clean energy future.
Accelerator for Programs and Education: Effective climate solutions must benefit as many people as possible. We design and deliver programs to impact communities at scale and deliver training and education to advance the clean energy workforce.
DRAWDOWN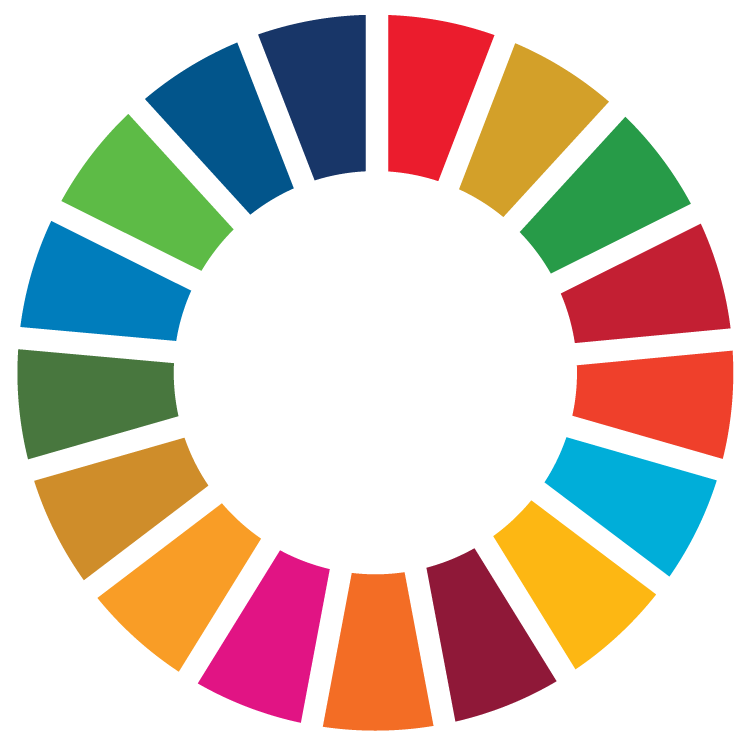 UN Sustainable Development Goals & Project Drawdown
We have the skills, knowledge, and drive to fight the climate crisis. We can't do it alone. We stand in solidarity with national and international climate leaders to accomplish our goal. This report notes where our annual impacts align with two international blueprints to reverse climate change and build a more equitable future.
We encourage other organizations to join us in new areas that we believe can make a big impact on existing frameworks. To that end, we propose these new solutions for Project Drawdown:
Grid-Interactive Efficient Buildings can maximize the use of renewable electricity generation, while minimizing the use of fossil fuels to power the grid
Fair Energy Financing can help people of all economic levels access the benefits of clean, healthy environments
social
Social Impacts
We make sure our programs put people at the center, and:
Improve health and well-being for members of the community we serve
Drive access for communities that traditional approaches often leave behind
Combat energy inequity in frontline communities
Lower greenhouse gas emissions in the environment
Save people money that can be used to build community wealth
By the Numbers
$22M
in health costs associated with long—term conditions staved off by reduced air pollution.
$17M
in financing for energy efficiency and renewable energy to help people with low and moderate incomes improve their homes, lower their energy costs, and breathe cleaner air.
$12M
saved by lighting programs for those with low to limited income from bulb placement in dollar stores, community stores, Goodwill, Habitat Restore, and foodbanks.
$415,000
in energy bill savings for people with low incomes.
How we did it
We design programs to drive affordable housing new construction. We help our clients build comfortable, healthy homes that people want to live in. Our allelectric homes improve indoor air quality and eliminate the harmful effect of gas hookups. When something is designed for deep energy savings the first time around, infrastructure dollars can go to where they're really needed.
Our largest residential new construction program supported 623 units in 2021. 94% were affordable housing units.
We supported the development of a large building on the South Side of Chicago to offer affordable housing for senior citizens. The South Side of Chicago (and especially Englewood) has been overlooked. The neighborhood is a food desert and there's been little investment in the community.
Residents now enjoy clean, healthy housing with amenities like a library, laundry, and community rooms to host events. After the building opened, grocery stores started to open, and more infrastructure dollars have been invested in the community. This lays the groundwork to expand future affordable housing programs.
Rural energy burdens are three times the national median. Members of rural communities often find programs inaccessible because of upfront cost barriers and inaccessible finance offerings. We listened to the community's needs and connected people in rural communities with $3.4M in rebates to achieve their clean energy and energy efficiency goals in 2021. Nearly $1M of these rebates went to residential HVAC systems—270% of our goal. More people now have access to air source heat pumps and other clean energy technology.
People are not defined by credit scores or debt—to—income ratios. Traditional lending models don't look beyond those numbers to see the person.
Slipstream's Energy Finance Solutions (EFS) connected businesses and homeowners to financing resources in New York, Illinois, New Jersey, and Michigan to fund over 15,000 renewable and efficiency projects in 2021. We don't stop there. We help our partners become more inclusive in their financing approach to drive access for more people.
environmental
Environmental Impacts
The Intergovernmental Panel on Climate Change reports that slashing carbon and other GHG emissions by 2030 is the most important step to avoid the worst of climate change. Slipstream has been hard at work to achieve these goals.
By the Numbers
308,384
metric tons of avoided CO2 emissions
285
metric tons of avoided NOx emissions
21
metric tons of avoided particulate matter (PM2.5) emissions
How we did it
Our research bench strength, our education and training know—how, and our innovative program and finance solutions help us work toward equitable market transformation. We inspire commercial developers and design professionals to get building decarbonization done.
We helped save 6 million more kWh in 2021 than 2020. At the same time, we reduced emissions by 13,000 fewer metric tons in 2021 compared to 2020. As the grid gets cleaner, we will see fewer emissions savings from energy savings alone—a sign that we're on the path to a carbon-free future.
Two of our major retail lighting programs saved 196 kilotons of CO2. At the end of 2021, we retired two of these programs because the market had been transformed. Our urgent action gets results and transform the market.
The Illinois C-PACE program we support increased CO2 savings by 4,000% from 2020 to 2021, going from 774,000 lbs saved to 33M lbs. In 2020 the program closed just 2 projects worth $3.3M. In 2021 the program closed 8 projects worth $47 M. This shows the growth in market interest in just one year. Clean energy buildings are gaining momentum, and we're helping people finance solutions that weren't previously available to them.
People living in manufactured homes have been some of the most impacted by the COVID-19 pandemic. With this in mind, we transformed our program approach to focus on the relationship between health and energy. We produced a video series to give residents of manufactured homes DIY energy efficiency tips in English and Spanish. We reached 22,744 people in English and 272 people in Spanish for a collective 23,016 residents empowered to make their manufactured homes healthier and more resilient against climate change and GHG emissions.
Economics
Economic Impacts
Lowering energy use doesn't just reduce carbon emissions. It cuts utility bills to lower energy burdens and help businesses and customers thrive.
By the Numbers
$74,277,880
in total energy bill savings.
1,263 jobs
supported from energy efficiency savings.
$74,277,880
in total energy bill savings.
1,263 jobs
supported from energy efficiency savings.
How we did it
We found energy savings beyond traditional lighting program approaches. In 2021, we shed light on new opportunities by: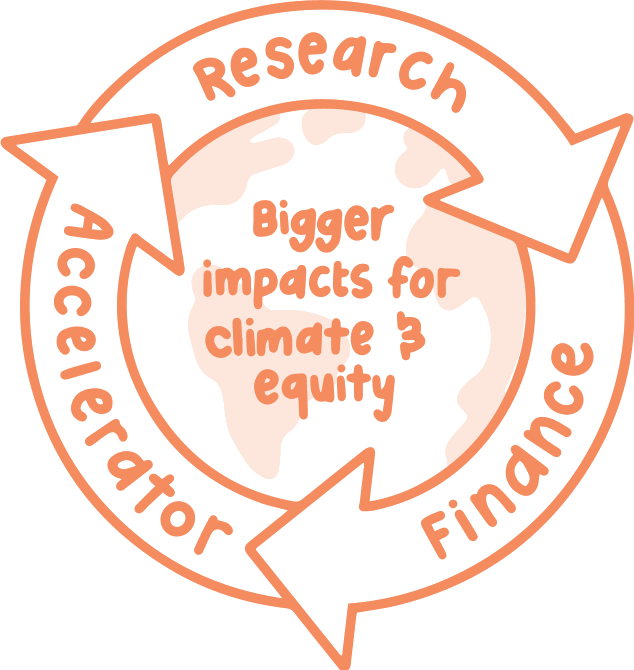 MORE RESULTS FROM 2021
As we identify barriers to energy equity, we find solutions. Slipstream and our partners help thousands of people find the power to make a greater impact where they live, work, and play to drive progress faster for more people—together.
Fair Energy Finance
People want clean energy solutions. They can't always afford them. Slipstream's EFS helps people and businesses break through financial barriers. We continued our inclusive underwriting practices and worked with our clients to establish new finance pathways for people with low incomes.
In July 2021 we launched a new program with a client in the Northeast that offers 10 year loan terms for people with lower incomes instead of the standard 7 year loans. This market offers 0% interest loans to all customers, but for people with lower incomes, the high monthly payment can sometimes prohibit participation. By extending the loan term, we lower that monthly payment to improve access. We issued 40 loans in six months for people who would have otherwise been unable to make clean energy upgrades with the former loan offering.
Our C-PACE programs provided $53.2M in financing for 21 clean energy projects across 47 counties. We also revised the PACE Wisconsin program guidelines in 2021 to include more sustainability projects than ever before.
PROGRAM AND EDUCATION ACCELERATOR
Knowledge is power.
More people have the know-how to help drive the clean energy transition because of our education and training. We nearly doubled our reach from 2020 to 2021 through:
Virtual learning platforms
Online energy modeling tools
YouTube videos
Buildings account for 40% of CO2 emissions. We gave 10,193 building professionals more skills to lower that impact in 2021 through:
3,117 video views
1,992 weatherization pros trained
2,225 webinar participants
2,859 USGBC course completions
77% of those pros intend to implement what they learned. We had a 95% promoter score. Each of these 10,000+ pros now have the power to drive us toward an equitable clean energy future.
Battered obstacles to lift energy burdens and expand community resilience.
We launched a program to put households with low incomes—including those in manufactured homes—on the path to electrification. We proved the link between healthier homes and healthier people.
MORE RESULTS: RESEARCH AND POLICY
Our research widens our impact on climate and equity with new approaches and insights
Prepared the market for transformative technologies and programs.
Slipstream is laying the groundwork to deliver GEBs at scale. We are empowered to establish a scalable business model for GEBs through the Department of Energy's Connected Communities Initiative, and we have been proving GEB technologies in multiple test beds—including our Madison headquarters.
We started a new program to educate and train distributors and contractors to install more ASHPs in Illinois. Our market transformation informed new programs in other Midwest states, including Wisconsin.
Provided technical expertise to inform fair, effective climate policy
Our staff leveraged our expertise to contribute to policy milestones in 2021 by providing:
Technical input for Illinois' 2021 Clean Energy Jobs Act (CEJA). Slipstream performed a range of technical analysis to estimate and quantify the impacts of various strategies in the development stage of the legislation, which ultimately passed in September.
Guidance for widespread electric vehicle (EV) adoption. As policymakers engaged more with EV market transformation, Slipstream monitored legislation at state and federal levels and strategized with partners regarding how states and local government could optimize the benefits of policies surrounding EVs and EV infrastructure
Core contributions to Wisconsin's first Clean Energy Plan! Slipstream led technical analysis for the core team that created Wisconsin's first Clean Energy Plan, unveiled in April 2022.
Recommendations to the City of Chicago on Building Decarbonization. Buildings account for 70% of the City of Chicago's total GHG emissions. To support their climate action plan, the city established a building decarbonization working group. Slipstream had representatives on the working group to provide recommendations for how the City of Chicago could meet their ambitious decarbonization goals.
FINANCIAL RESULTS
REVENUE, SUPPORT, AND GAINS
Program Revenue
42,390,020
Other Income
6,033,504
Total Revenue, Support, and Gains
48,423,524
EXPENSES AND LOSSES
Efficiency at Scale
26,452,995
Financing for a Low-Carbon Future
2,352,487
Emerging Technologies and Human Factors
1,892,248
Training and Education
1,607,698
Total Program Expenses
32,305,428
Management and General
8,333,865
Fundraising and Business Development
1,692,718
Total Supporting Services Expenses
10,026,583
Total Expenses and Losses
42,332,011
CHANGE IN NET ASSETS
6,091,513
NET ASSETS—BEGINNING OF YEAR
11,967,734
NET ASSETS—END-OF-YEAR
18,059,247

LOOKING AHEAD
With 2021 in the rearview mirror, we are full speed ahead for 2022. Visit our website to learn more about the latest ways we accelerate climate solutions for everyone.
Stay ahead of the curve on climate solutions with our newsletter, The Accelerator.
Subscribe here