Making a difference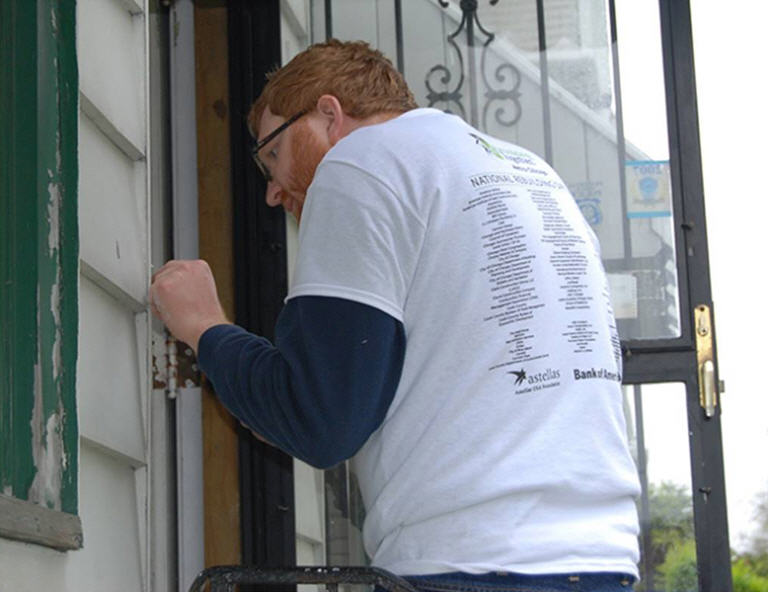 On April 30, I found myself painting an upstairs room of an elderly woman's home in a western neighborhood of Chicago, chatting with her granddaughter (slinging another paintbrush beside me) about her freshman year at college. I had come with the Illinois Chapter of ASHRAE as part of National Rebuilding Day. We were there as part of Rebuilding Together, an organization that provides critical home repairs and improvements for low-income homeowners. Our team was a Whitman's Sampler box of engineers, contractors, and skilled tradespeople, and we were doing just about every home-improvement project imaginable, from sanding cabinets to rewiring lights.
I remember becoming an energy engineer because it seemed like the most natural way for me to use my gifts to help address real and immediate challenges facing our society—challenges of energy security, environmental change, and the consequences thereof. Every now and then I try to remind myself that everything we do, from installing weather stripping to deciding whether to spend a project's budget on better windows or more efficient boilers, is ultimately for one purpose: the common good, which is the good of other people.
It can be hard to keep that in view when your daily work seems to be composed mostly of spreadsheets and coordination meetings. It is also true, at least in my experience, that the ultimate outcome—the common good—can sometimes feel remote from our job descriptions. That's why I'm grateful I was able to spend that Saturday helping someone so directly. I was blessed to be able to do it, and I hope to do it again soon.