How PACE Wisconsin Can Help Business Owners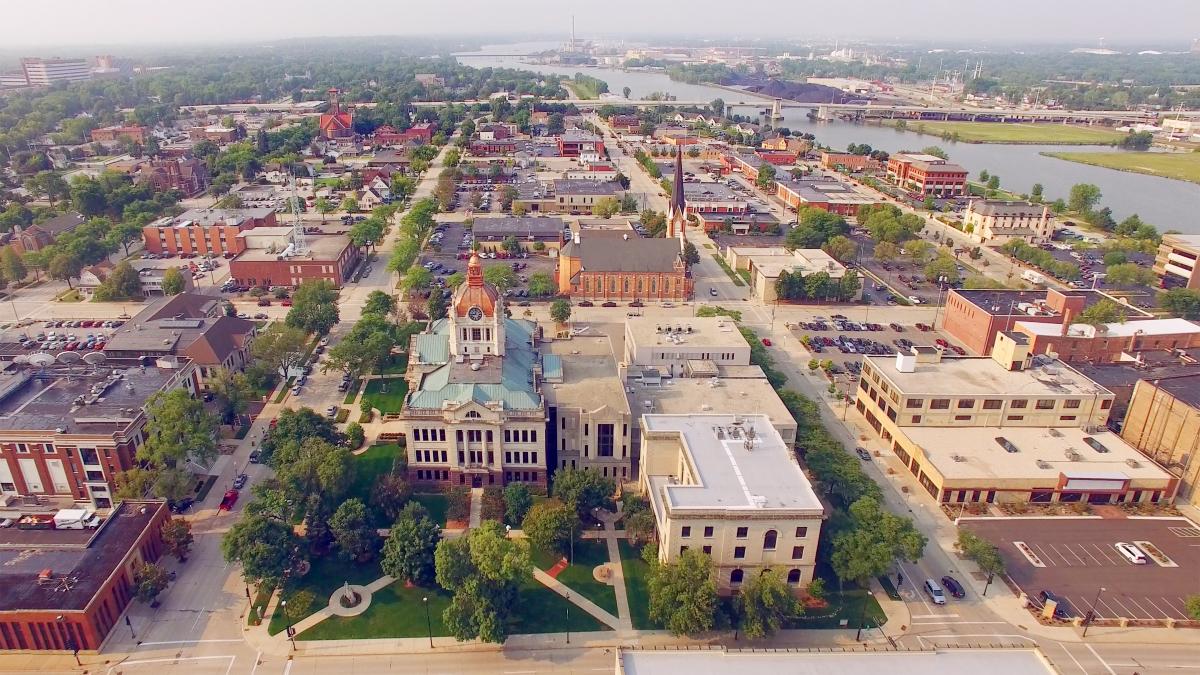 Studies show that the average commercial building wastes 30 percent of the energy it consumes. This is terrible news for business owners! With energy costs on the rise, and an increasing focus on sustainability, conserving energy and reducing operating expenses are priorities for building owners in Wisconsin.
Various barriers tend to prevent much-needed investment in energy conservation building improvements. That's why Property Assessed Clean Energy (PACE) Wisconsin was launched in late 2016—to help building owners obtain low-cost, long-term financing for energy efficiency, renewable energy, and water conservation building improvements.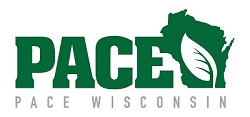 How does it work?

Any local Wisconsin government can offer PACE Wisconsin by passing a resolution authorizing execution of the JPA, and by passing the Model PACE Ordinance through the county board of supervisors. This enables property owners to obtain special financing from participating lenders for energy-saving building improvements.
A number of Wisconsin counties currently offer PACE Wisconsin: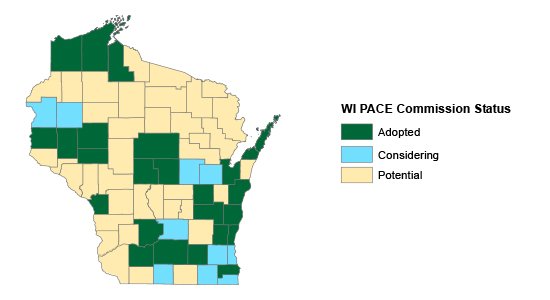 Projects financed using PACE can be completed with no up-front, out-of-pocket cost and can generate positive cash flow upon completion, meaning cost savings can exceed the amount of the original loan. This results in greater profitability, increased property value, and enhanced sustainability.  
Opportunities and Eligible Upgrades
Many building types are eligible for PACE financing, such as commercial, industrial, retail, hotels, nonprofits, and agricultural. A wide range of upgrades typically qualify for funding, including: 
Efficient lighting systems
Heating and cooling systems
Insulation
Motors
Low-flow fixtures
Efficient windows
Water pumps
Solar panels
Other renewable technologies
How to participate
1. Develop a qualifying energy or water conservation project with a contractor of your choice.

2. Arrange PACE financing with a qualified PACE lender (and acquire Mortgage Lender Consent if applicable). 
3. Apply to PACE Wisconsin to qualify the project according to program requirements.
4. If the PACE project is approved, the PACE Commission, borrower, and PACE lender enter into a PACE financing agreement that governs the terms of the PACE Special Charge.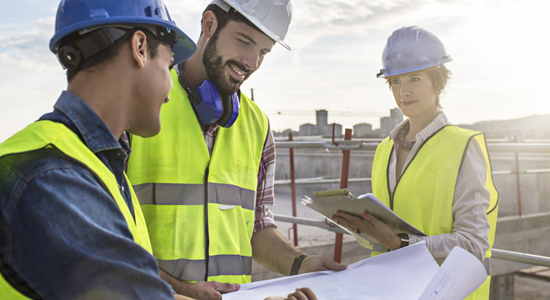 Everyone benefits from PACE Wisconsin!
Property owners, lenders, and contractors all benefit from PACE Wisconsin—in addition to communities as a whole. PACE helps:
Stimulate job creation, investment in goods and services, and savings on building expenses.
Businesses profit by reducing the overall cost of capital to fund improvements.
Revitalize aging buildings, raising property values and the potential tax base. 
Communities achieve sustainability goals.
Learn more at pacewi.org, or email info@pacewi.org today!