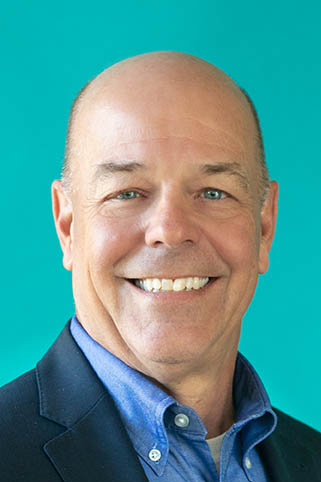 Executive Highlights
Leadership roles in the buildings industry and in the utility industry.
Black Belt in Lean Six Sigma
Vice Chair of the Association of Energy Service Professionals' (AESP) Business Issues and Models Committee
Eagle Harbor Affordable Housing Project president
CareNet of Dane County executive board member
Midwest Energy Efficiency Alliance (past board member)
Electric Power Research Institute Consortium for Electric Infrastructure to Support a Digital Society (CEIDS) program (past board member)
Steve Bohlman
Vice President, Business Development
Steve Bohlman knows solutions. Since joining Slipstream in 2015, he's been partnering with our clients and stakeholders to identify their needs and illuminate a path to their energy savings goals. As Vice President of Business Development, Steve oversees business development and account management efforts. In a typical day, you can find him pouring over client data, championing process improvements, and—if you're lucky—playing drums in Turbulence, the Slipstream staff band.  
Steve is propelled by his strong sense of personal drive, saying, "I am personally driven to do well in everything I take on, whether it be at work, in sports, in music, or in my relationships with others." This determination, as well as a formidable team of collaborators, have led to some of Steve's proudest moments at Slipstream. Recent successes by Steve's team include the launch of the Illinois Energy Loan Program and renewing a substantial portfolio contract for a satisfied client.  
Prior to joining us, Steve held senior positions at Wick Buildings and Alliant Energy. In these roles, he and his respective teams generated millions of dollars in new business. Despite his long career, Steve claims he's never had a job he didn't love, and those who work with him can attest to his perpetual positive attitude. 
Steve's perfect day includes a hike, a game of basketball with friends, and a good book. In his free time, you can find Steve coaching basketball or playing percussion, congas, drums, or djembe at his church or with Turbulence.
Fun Facts
First concert: Chicago (the band), May 1970

Dream travel destination: Boundary Waters canoe wilderness in summer; cabin north of Eagle River, WI in winter

Best snack to bribe me with: Shortbread cookies