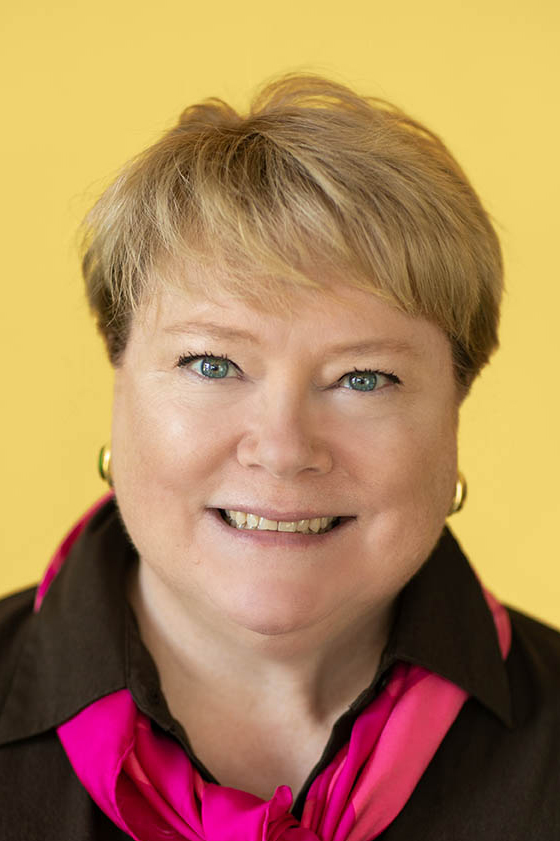 Executive Highlights
30 years of experience integrating behavior change into energy efficiency programs.
Expertise in education program design and adult learning.
Past chair, U.S. Green Building Council
New Buildings Institute Board of Directors
Midwest Energy Efficiency Alliance Board of Directors
Illinois Green Carbon Drawdown Advisory Council
Dane County Climate Action Plan Buildings Working Group Leader

Marge Anderson
Executive Vice President, Education and Training, Communications
Marge Anderson was born to communicate. 
She collaborates with colleagues across the organization to accelerate our impact on the clean energy transition by empowering others. Marge's synergistic spirit means she's often a firsthand witness to the power produced when a group of mission-driven, passionate people put their heads together. "Humans are capable of huge leaps when we decide to innovate and harness collective action," she says. Marge's favorite quote is "It's too late for pessimism." (Tony Juniper.)
Marge heads Slipstream's Market Development and Customer Empowerment teams, who make energy efficiency easy and accessible for practitioners and consumers. Her team breaks down technical and economic barriers to smart energy choices.  They share the enduring value of our work and why we do it. 
Marge found energy efficiency after a series of accidental career choices that included corn detasseling, canvassing, and customer service at the Beef-a-Roo. Fortunately, Marge's thirst for innovation led her to Slipstream in 1995. Since then, Marge has been a thought leader in everything from partnership development to education to branding. She is particularly proud of our decades of work in technical education, which has led to a permanent shift in how building professionals approach their work. Marge also founded the annual Better Buildings: Better Business Conference, which draws the nation's leading experts on high performance and energy efficient building strategies. 
Marge's perfect day involves reading, writing, and a long hike in the wilderness. 
Fun Facts
First concert: Marine band concert to celebrate my dad's roots as a Marine Band French hornist in the 1940's

Dream travel destination: Somewhere with inspiring culture and lots of nature 

Best snack to bribe me with: Will work for most snacks!