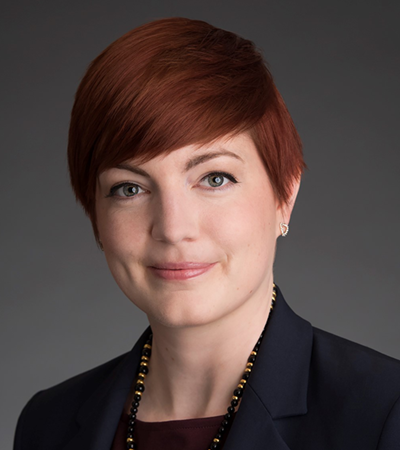 Linda French
ICI Global
Linda is assistant chief counsel with the Investment Company Institute (ICI), where she advocates on global policy issues impacting regulated funds and their asset managers and investors. ICI's member firms manage total assets of $25.8 trillion in the United States and $8.3 trillion in assets in other jurisdictions.  Linda leads ICI's global efforts on policy issues related to sustainable finance and ESG investing. In this role, she engages with European Union legislative bodies and regulators, national governments, national securities regulators, and other international entities.
Before joining ICI, Linda worked in private law practice, served as an attorney for the U.S. Securities and Exchange Commission, and held a variety of positions as a large asset manager. She is an adjunct professor at Georgetown University, teaching on the evolution of financial products regulation.
Linda's volunteer leadership experience includes board service for these organizations:
Masinyusane Development Organization – community uplift and development through education and youth development for disadvantaged South Africans in the Eastern Cape.
The Washington, DC chapter of the American Association of University Women
Linda is also a student mentor for the Thurgood Marshall Academy Charter High School, and co-chairs the Investment Management Subcommittee of the Washington, DC Bar Association. 
Linda holds a J.D., summa cum laude, from the University of Baltimore School of Law and a B.A. from the University of Maryland.