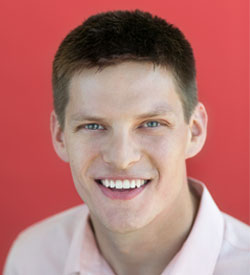 Greg Marsicek
PE
Energy Engineer
Greg uses energy modeling software (TRNSYS, eQuest, and others) to analyze buildings and energy systems. He uses this information to help buildings owners and design teams make informed design decisions. No building or project is the same and thus there are no "cookie-cutter" solutions or modeling approaches. Greg is an experienced TRNSYS user and has FORTRAN programming knowledge. He is an active ASHRAE member. Greg earned his bachelor's and master's degrees in mechanical engineering from the University of Wisconsin–Madison.
Fun Facts
A FAVORITE QUOTE
"The quality of a person's life is in direct proportion to their commitment to excellence, regardless of their chosen field of endeavor." – Vince Lombardi

PASSIONS
Muscle cars, 2-channel stereo equipment, Antique/Vintage Items, Brewing beer, Packers, Badgers football and basketball

FUN FACT
I have an old barn.